Description
Advancing human capacity and financial models for clean energy systems in remote Indigenous communities

The 3nd biennial Renewables in Remote Communities conference, co-hosted by the Pembina Institute and the Yukon Government – Energy Branch, will be held in Whitehorse in late October 2017. This conference is the 3rd in the series of successful conference that brought together 150+ leaders in this area.
This conference will focus on two critical dimensions of advancing clean energy systems: financial capacity and human capacity. We will tackle each of these aspects with the goal of providing further direction as to what important financial mechanisms and human capacity programs will enable the continued success of clean energy deployment.
Financial Capacity – A novel approach to financing clean energy projects in communities is needed. Too often we see these projects not being economical compared to status quo systems and often require government grants and capital dollars to get them built. We need to change our approach and develop better ways of financing so Indigenous communities have the necessary equity and long-term revenue to make these projects work for them. Finding better ways to do this will be one focus of the conference.
Human Capacity – Developing and operating clean energy projects in communities requires human capacity on many fronts. For Indigenous communities, this means supporting them to lead and champion their own energy future transition. Success requires upfront engagement, traditional and western knowledge sharing to ensure projects are developed in-line with Indigenous values. Capacity doesn't end there – throughout the lifetime of the project, success will be maximized when the community has an integral role in the project – whether they have an ownership stake, revenue or skilled workers that maintain the system. This human capacity aspect of clean energy systems will be the second focus of this conference.
See more information on the conference website, hosted by Bullfrog Power.

---
Co-hosts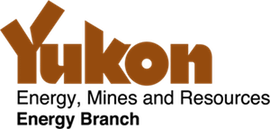 Sponsors
Presenting Sponsor