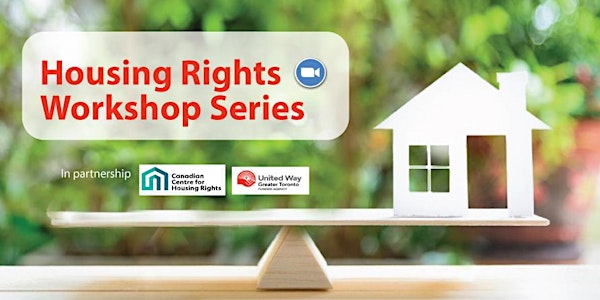 Rental Housing Basics
Rental Housing Basics
About this event
Housing Rights Workshop Series | Rental Housing Basics
Learn about tenant rights, including types of rental situations and the laws that apply to each, starting and ending a tenancy, rent increases, discrimination in housing, privacy rights, dealing with maintenance problems and eviction prevention. Part one of a three-part series.
In partnership with Canadian Centre for Housing Rights.
*Zoom details to follow.