About this Event
Every year, thousands of ripped or worn-out textiles, broken computers, small electronics and appliances could get a new lease on life after a simple repair, but are recycled or disposed of as garbage. Help counter this throwaway culture, extend the life of your items and learn something new at our free repair workshop.
You're invited to bring clothing, computers, small electronics and appliances that need fixing or mending to our upcoming repair workshop. Our volunteer repair specialists will help you learn how to repair or mend one item for free.
If you plan to attend, RSVP by clicking "Register" on this event listing. By RSVP'ing you help our repair specialists know how many repairs to expect.
Have questions about the item you're bringing for repair? Post your questions on our Facebook Repair Workshop event page with as much detail about your item as possible, and one of our event organizers will respond to you.
We look forward to seeing you there! For more information, visit vancouver.ca/repair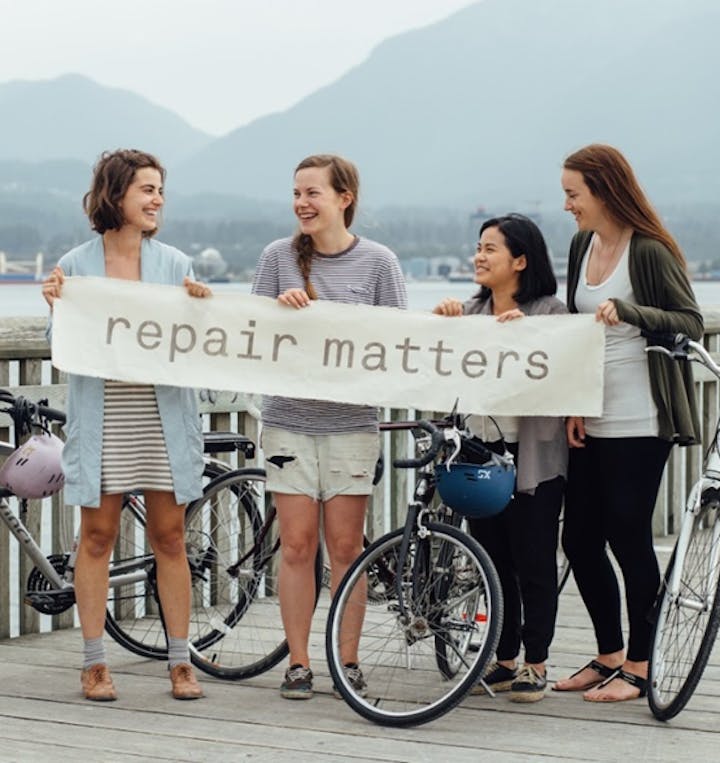 Frequently Asked Questions:
What is a repair workshop? Repair workshops are fun, hands-on, do-it-together community events where volunteer repair specialists help you repair one items for free (where possible).
How does a repair workshop work, exactly? Bring your broken, worn out, or ripped item for assessment, disassembly, and possible repair. At the event, you will be greeted by a host who will lead the you to a particular repair specialist. From there, you and the repair specialist can talk about the history of the item, diagnose whether it can be fixed, and repair accordingly.
What can I repair? The repair workshop will have repair specialists on hand to repair all kinds of things - from ripped or worn-out textiles, broken computers, small electronics and appliances. Rule of thumb: if you cannot carry the item alone, don't bring it (no stoves, fridges, etc.). If you're curious about whether a particular item can be repaired, post an item description in the discussion feed and one of our repair specialists will respond to you.
Is registration for the workshop required? Pre-registration is not required, however having an accurate idea of how many people will attend, and with what items, helps our repair specialists come fully prepared and staffed. If you plan to attend, please RSVP.
How long will the repair take? It depends on the item and what part(s) need to be fixed. Once the repair specialist has checked out the item, they should be able to tell you approximately how long it will take to fix.
Who are the volunteer repair specialists? Repair specialists are volunteers who have the skills and passion to repair and fix certain items and are also keen to minimize the amount of items that are disposed to landfill.
What if my item can't be repaired? Not all items can be repaired. It might even get worse! But together you'll give it a good try and learn a lot about fixing along the way. So bring your broken things, puzzle over them with volunteer repair specialists, then work together to bring them back to life, if possible. If the item cannot be fixed, the visitor is responsible for recycling or properly disposing of the broken item. Event hosts can help identify recycling locations or visitors can visit vancouver.ca/wastewizard.
Can I drop my item off and come back later to pick it up? Visitors are required to be present for the repair and are encouraged to get involved to take advantage of the full learning and skill building experience. This is a meeting of volunteers and neighbours helping each other out, getting to know each other over coffee, muffins, and repair projects, learning about repair, and squeezing more life out of the things they already have.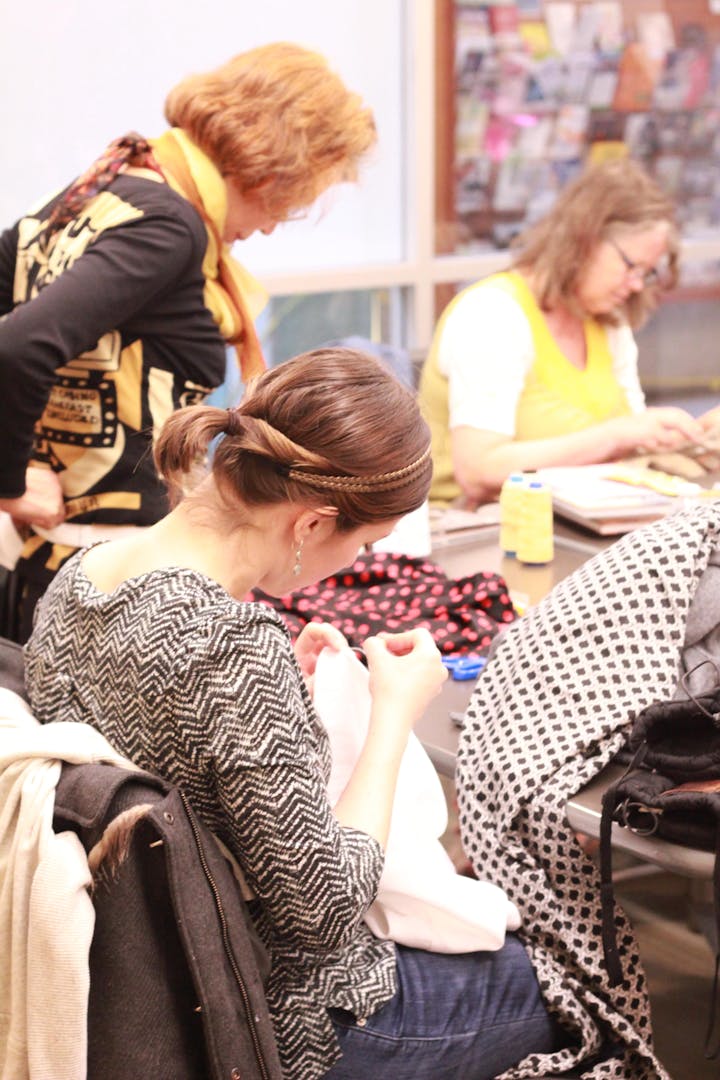 The City of Vancouver uses the Eventbrite program for the convenience of the public. However, you need not use Eventbrite and you may register for this event by emailing the City of Vancouver at reduce.waste@vancouver.ca or calling 604-871-6443. You should provide personal information to us only by the methods that you authorize. NOTE THAT ANY INFORMATION SUBMITTED TO EVENTBRITE WILL BE STORED ON SERVERS IN THE UNITED STATES AND ACCESSED IN THE UNITED STATES, AS AND FOR THE PURPOSES DESCRIBED IN THE "EVENTBRITE TERMS OF SERVICE AGREEMENT (BUYERS AND OTHER NON-ORGANIZERS)" (https://www.eventbrite.ca/tos/) AND THE INCORPORATED EVENTBRITE "PRIVACY POLICY" (https://www.eventbrite.ca/privacypolicy/). Please refer to the foregoing Eventbrite documents for other information regarding the manner in which personal information that you submit will be collected, used, accessed and disclosed if you choose to use Eventbrite. By using Eventbrite, you will be deemed to agree to the terms and conditions stated in such documents, in relation to the information you submit to Eventbrite, commencing as of the date you submit such information to Eventbrite.
Personal information collected, whether via Eventbrite, email or telephone, will be used by the City of Vancouver only for the purpose of managing attendance at the Repair Workshop event. Such personal information is collected by the City of Vancouver under the authority of the Freedom of Information and Protection of Privacy Act. Questions may be directed to the Director, Access to Information at 453 West 12th Avenue, Vancouver, British Columbia V5Y 1V4 or via telephone at 604-873-7999.