Rescheduled North American National Arts Drive- Susan L. Brown and NTGA art
About this Event
Susan is among many local artists during this North America wide project who will be exhibiting in driveways, porches, gardens, etc.
A FREE EVENT - Saturday June 20 , 12 noon - 7pm
World events continue to happen, and, as always, Art adapts.. All the artists who are participating everywhere just received the news that the weekend event has been POSTPONED TO JUNE 20. Obviously, world events are occurring that take this completely beyond my control. Here, directly, a statement from the organizers: "At RAW Artists we stand in solidarity with this worldwide movement to put an end to racial injustice in all of its forms.In addition to donating, engaging our platform, and encouraging others to do the same, we are yielding this project to the deeper and long overdue conversation that needs to be had by the world during this profound moment. As a result, The National Arts Drive is postponed to Saturday, June 20, 2020."
Participating North Toronto Artists include:
Susan L. Brown, 345 Balliol St., M4S 1E1 artistsgarden@gmail.com artistsgarden.blogspot.ca
Joan McGivney, 26 Cranbrooke Ave., M5M1M4 www.joanmcgivney.com
Alan Maguire, 18 Cranbrooke Ave., M5M1M4 alanmaguireart.ca @alanmaguireart
Lisa Litowitz, 350 Briar Hill Ave, M4R1J2 Lisalitowitzart.com @lisalitowitzart
Lori Ryerson, 1327 Avenue Road, M5N 2H1 www.focalocity.ca.
Judi Lederman, 665 Oriole Parkway, M4R 2C1 jlederman5@gmail.com judilederman.ca
Melissa Morrow, 31 Lawrence Ave W. @memocreative memocreative.com
Lesley Healy, 194 Roe Ave., M5M 2J2 www.simplebooklet.com/healy
The National Arts Drive is an online & offline grassroots movement and fundraising campaign to bring awareness and financial support to local artists on a national scale.
On June 20, 2020, artists in select cities across the U.S, Canada and Mexico are encouraged to display, and showcase their creativity from driveways, balconies, windows, stoops, front lawns, or participating local small businesses (where applicable and safe) during a three-hour period.
Community supporters are invited to drive their city blocks to see and support the artists, performers, musicians, and designers living in their community from a safe distance.The driving experience will be paired with a mobile website and interactive map where drivers can engage with the artist and support them from a distance through three main avenues:Like, follow and share their work via social media
Donate directly to artists through their chosen mobile pay site: Visit a participating artist's online store or website for a future purchase .
There is no charge for artists to participate or to be listed on The National Arts Drive map. Drivers and Walkers are encouraged to support artists as they approach installations , there is no cost to the community drivers or walkers to engage with the experience.
See Susan's Eventbrite donation and purchase link: https://www.eventbrite.ca/myevent?eid=55312560357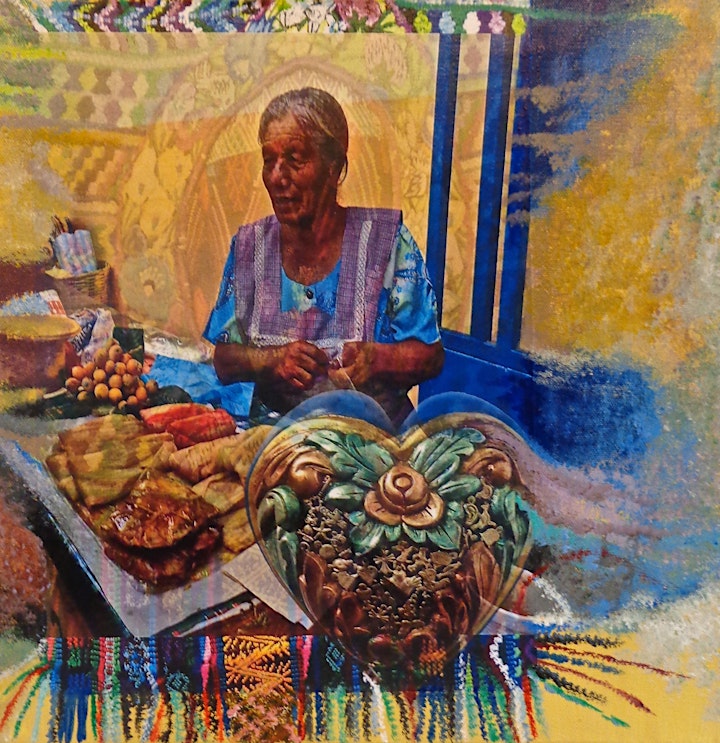 Oaxaca Mandilles Series, Enchiladas and Sacred Heart, 30"x30" available for purchase
Drive by or stop in with Social distancing to the driveway, studio and garden displays...Susan will be on the porch to greet you!
See mixed Photo-based mixed media paintings like the one above: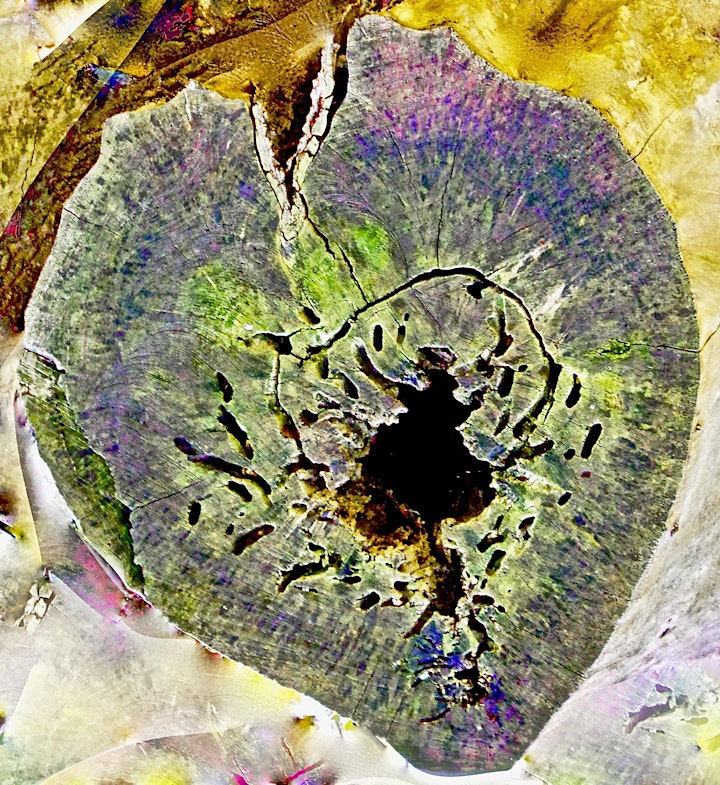 "Heart Dance", 18" round canvas, photo-based mixed media
Check out https://www.nationalartsdrive.com/