Description
Come out for an afternoon of painting a rustic, pallet inspired sign or a 24" x 36" Door Mat and help raise money for Rescue 1 at a time - Barrie and Area Animal Rescue. Money raised goes toward purchasing food, needed supplies and to help pay for the animal expenses.
See Options Below (also posted on the FB Event page). All colours are chosen by each guest at the workshop.
No Artistic Talent Required!!
A $15 Non-Refundable Registration Deposit (plus $1.29 fee) is required to confirm your attendance, the $15 deposit will be deducted from total cost.
Please email us at urbanpalletdiy@gmail.com with your Door Mat, Scrabble Tile or Sign selection.

---
Door Mat Options: $65 (24" x 36")



Scrabble Pieces + Holder: $65 (5.5" Square + 24" Holder)

Pallet Inspired Signs - $55 (12" x 18")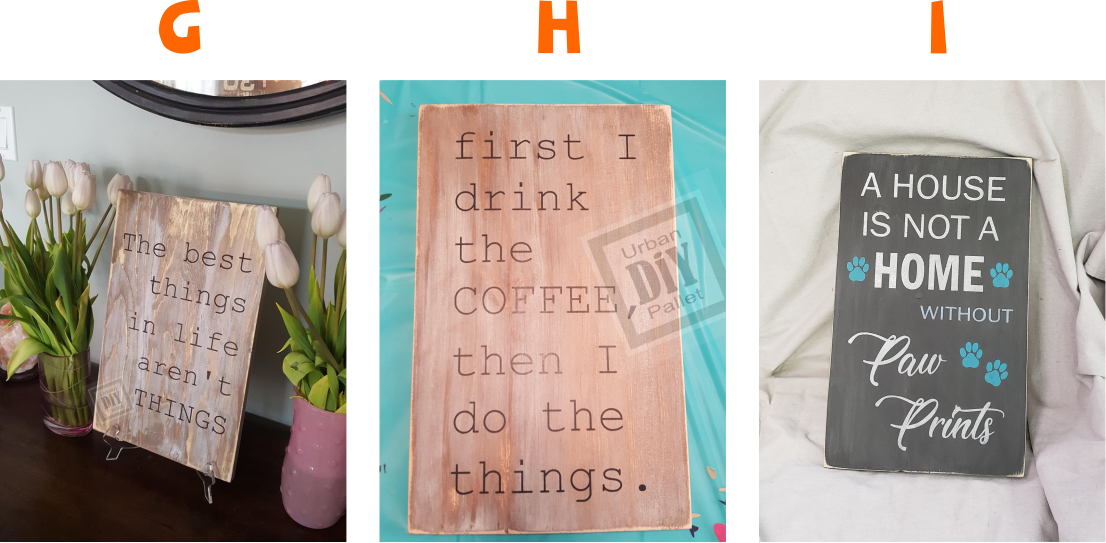 ---
Please join Rescue 1 at a time FB Group page and visit their website:

https://www.facebook.com/groups/1447949685444943/
http://www.rescue1atatime.com/
A $15 non-
refundable registration fee is required to confirm attendance. Due to the custom nature of the workshops, registration fees are non-refundable. Registration cancellations made at least 72 hours in advance of a workshop will be granted a credit for a future workshop. The credit is valid for up to six months from original scheduled workshop. We reserve the right to cancel workshops if attendance is below 6 attendees. We reserve the right to rescheduled a workshop due to weather or other unforeseen circumstances.