Description
Barbara Arrowsmith Young invites you to a research presentation by Dr Greg Rose: Benefits of Arrowsmith Training on Brain Connectivity and Neuropsychological Measures.
Join Barbara Arrowsmith Young as Dr Greg Rose from Southern Illinois University presents his latest research findings about the Arrowsmith Program. Dr Rose is currently undertaking three research studies on the Arrowsmith Program. He is also involved in an international systematic research effort to understand how the Arrowsmith Program changes brain functioning and how this translates into improved cognitive behaviour.
*This event is free and open to the public. All who are interested in learning more about this research are encouraged to attend.*
Date: Tuesday, July 9th, 2019
Time: 6:30pm to 8:00pm (doors open at 6:00pm)
Venue: Timothy Eaton Memorial Church
Presentation room: Allan Beattie (Room 107)
Arrowsmith Program will record the presentation and make this available as soon as possible after the event. If you're interested in viewing the presentation recording, please register here.
About Dr. Gregory Rose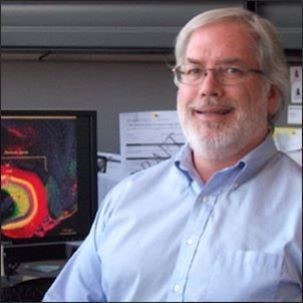 Gregory M. Rose (Ph.D. in Psychology, University of California at Irvine, 1980) is a Professor with appointments in the Departments of Anatomy and Physiology at Southern Illinois University School of Medicine. His research area is Neuroscience, where he has long focused on understanding mechanisms of synaptic plasticity, learning, and age-related memory impairments. He has over 125 refereed publications in scientific journals as well as numerous invited book chapters, and over the years has received millions of dollars from national funding agencies to support his scientific studies. https://nrc.siu.edu/members/rose.php
Organizer of Research Presentation by Dr. Gregory Rose (SIU) in Toronto, Canada
The Arrowsmith Program is founded on neuroscience research and over 40 years of experience demonstrating that it is possible for students to strengthen the weak cognitive capacities underlying their learning dysfunctions through a program of specific cognitive exercises. 
Our program has proven effective for students having difficulty with reading, writing, and mathematics, comprehension, logical reasoning, problem-solving, visual and auditory memory, non-verbal learning, attention, processing speed and dyslexia.