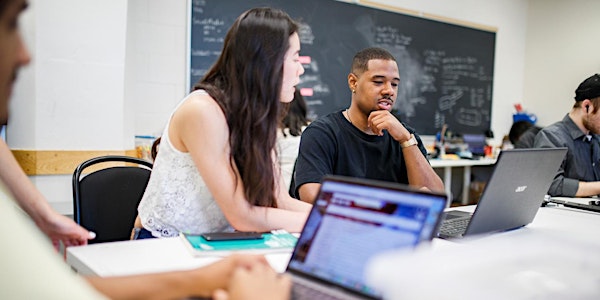 Research Profile Development Workshop for Graduate Students
Research Profile Development Workshop for Graduate Students
By Yeates School of Graduate Studies
Date and time
Thu, Mar 12, 2020 12:00 PM - 2:00 PM EDT
Location
Ryerson University SLC 508 341 Yonge St. Toronto, ON M5B 1S1 Canada
About this event
Do you want to enhance your online research profile? Are you planning to apply for a research grant or a job, or want to be ready when you do?
Research profile development is an important part of modern scholarship, for applying to jobs and grants as well as submitting papers for publication. Online profiles can aid in mobilizing your research and accomplishments so others can easily find them.
Guest speaker Philip Mai from the Social Media Lab will discuss the importance of online research profiles.
Learn how to populate both your research ID using ORCID and an online research profile using Google Scholar in a hands-on workshop with Ryerson University librarians (bring your laptop).
This lunch and learn session, specifically for graduate students, is brought to you by the Ryerson University Library in partnership with the Yeates School of Graduate Studies.
Ryerson graduate students from all disciplines are invited to attend. This series qualifies for Future Smart, so bring your passport to be signed.
A light lunch will be served. Space is limited, so register early! Please bring your laptop and be prepared to work on your profile.
Please contact l2mutic@ryerson.ca if you require any accessibility or dietary accommodations to ensure your inclusion in this event.
About the organizer
Creative. Connected. Entrepreneurial.
Graduate education at Toronto Metropolitan University (TMU) puts you at the core of what's next.
TMU's graduate programs are distinctive and offer an outstanding student-centred experience where innovative and creative perspectives in relation to real-world questions are valued. 
All of our programs aspire to prepare graduate students who embrace the opportunities and challenges inherent in an increasingly interconnected world, and are ready to make meaningful contributions to our evolving global knowledge economy.