Description
How can humans, machines and artificial intelligence become partners in the workplace?
Innovations in artificial intelligence (AI), automation and robotics are transforming our workplaces and workforce, which in turn, poses new challenges and opportunities for our education system.
Are our schools and universities ready to respond to the disruption that is already changing the jobs we do, and how and where we work? As industrial robots join the workforce, future professions will demand multi-faceted, creative workers who can think across disciplines.
What will higher education look like next year…or 10 years from now?
Join us for this presentation by Randy Swearer, VP of education at Autodesk. He'll take us on a journey through the history and purpose of the existing system, and discuss the importance of developing new ways of learning—both inside and outside of traditional educational institutions—that help graduates adapt to changing professions and new skills requirements.
It's time for humans, machines and artificial intelligence to become partners in the workplace.


Speaker: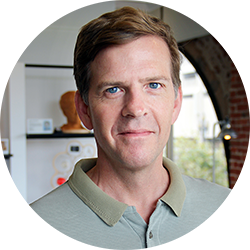 Dr. Randy Swearer
Vice President, Global Education Team, Autodesk
Dr. Randy Swearer is the vice-president for Autodesk's global education team. In this role, Swearer empowers students on a journey of lifelong learning through problem-solving, collaboration and design thinking.
Prior to Autodesk, Swearer was dean of Parsons School of Design and provost at Philadelphia University, so he brings with him a breadth of experience in education. He also served as the deputy director of the design program for the National Endowment for the Arts and was the design division head in the College of Fine Arts at the University of Texas. During his time at the latter, he was awarded a Texas Excellence Teaching Prize.
With a foundation in technology, Swearer was a senior designer and supervisor at Wang Laboratories and senior communications specialist at IBM. Swearer is also active on the speaker circuit, having lectured widely on design, planning, and community identity issues.
He has served on national juries for The National Building Museum, the Harvard Graduate School of Design, Yale University and the American Institute of Architects.
Swearer received his PhD in anthropology and urban studies from Union Institute, an MFA in design from Yale University and a BA from Wesleyan University.
Moderator: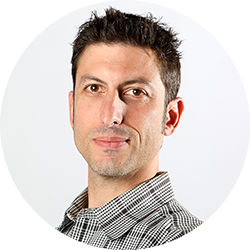 Sean Stanleigh
Managing Editor, Globe Edge Content Studio, The Globe and Mail
Sean Stanleigh is managing editor of Globe Edge, the content marketing studio at The Globe and Mail. His team blends audience data with journalistic intuition and experience to craft great storytelling on behalf of brands, positioning them as thought leaders with influential audiences across multiple platforms. He is also co-chair of Lab351, the company's internal business incubator. His current areas of interest include AI, machine learning, and blockchain. Sean has held a number of senior editing roles at The Globe and the Toronto Star in disciplines that include small business, national, foreign and local news, and entertainment. Sean is an active participant in Canada's startup community, serving as a mentor and adviser for several non-profit organizations related to entrepreneurship, and regularly appearing at events as a host, speaker and moderator. In 2013, he co-founded The Entrepreneurship Society, a learning and networking events business serving high-growth business owners.

You can follow him @seanstanleigh