Description
To win capital, you must stand out from the crowd. To help you prepare for RESI on MaRS and the MaRS HealthKick Challenge, a conference taking place in April that unites fundraising CEOs with early-stage investors, MaRS Discovery District and Life Science Nation are hosting a three-part Fundraising Boot Camp series.
Register to benefit from a top-to-bottom masterclass on outbound global fundraising.
Part One: Researching Global Investors
This workshop will provide you with the basics of creating a global target list through your own research. We will discuss the best practices of increasing precision and efficiency when identifying active investors based on fit for your opportunity. We will also introduce you to the 10 different types of investor as well as provide tactical advice on how to identify the appropriate contact person and what to send in your initial outreach.
We'll cover:
Identifying new potential investors
Understanding and determining investor fit
Understanding different types of investors
Identifying the best contact and what to send
Part Two:
Asia Investors Landscape
In the second half of the workshop we will provide an overview of the investment landscape in Asia and explain various categories of investor groups. Senior research staff at Life Science Nation will share tips on how to research and build relationship with these investors.
We'll cover:
Researching the new landscape: The LSN experience

Emerging trends of cross-border investments from Asia
Advice on getting invested
If you're signing up for this series, why not consider applying to the HealthKick Challenge too? Early-stage and emerging health ventures will pitch to potential investors and sponsors, and there will be cash prizes on offer. You could land your next big round of funding.
Facilitator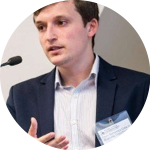 Michael Quigley, VP of Market Research, Life Science Nation
Michael Quigley is the VP of Market Research for LSN in Boston, Massachusetts. He has been with the company for three years, researching life science investors from around the globe. In addition to managing a team of research analysts in the US and abroad, Michael uses his global reach and understanding of the early stage investor arena to make LSN's Redefining Early Stage Investment (RESI) Conference series one of the most compelling life science conferences today.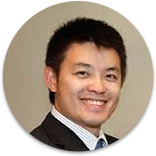 Shaoyu Chang, Sr. Research Manager & Asia Business Development Liaison, Life Science Nation
Shaoyu is Senior Research Manager & Asia Business Development Liaison at Life Science Nation. Shaoyu has spent the last two years building relationships for LSN in Asia, specifically China, Hong Kong and Taiwan. Shaoyu also specializes in investor outreach and market research for Asian partners.