Residential Retreat with Adrianne Ross and Kamala Master ( 2018 re oct29 be...
Description




---
Financial Assistance: Financial assistance is available for this retreat. Please apply by email to registrar@bcims.org . In your email, please indicate the amount of assistance you are requesting. Please apply by April 22, 2018 as funds are limited.
BCIMS Cancellation Policy.
Up to 30 days before: full refund less cancellation fee of $25
Up to 8 days before: full refund less cancellation fee of $100
7 days or less: No refund
Accessibility: Please specify any special needs or accommodations in the "Special Requests" section of the registration form.
Ridesharing: The information collected during registration regarding ridesharing will be distributed by email to all interested retreatants about four weeks prior to the retreat. Each individual is then responsible for directly making any ridesharing arrangement.
Fees: cover retreat organizing costs, accommodations and meals only. Voluntary donations (dana) for the teachings may be given at the retreat.
---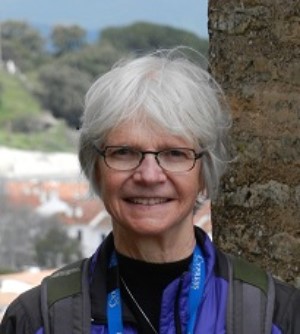 Adrianne Ross, a retired family physician, has been involved in meditation and healing since 1976. She has been practising Buddhist meditation since 1984. Her spiritual journey has also included contemplative inquiry practices (Enlightenment Intensives and Diamond Approach) and Mindfulness Based Stress Reduction. Trained by Jack Kornfield (in 1998), Adrianne is influenced by both Thai and Burmese streams of the Theravadan tradition, as well as Tibetan (Mahamudra and Dzogchen) practice. She teaches classes, weekend and residential retreats in Canada and the US. She is involved in teaching and mentoring students in the Dedicated Practitioner and Advanced Practitioner Programs through Spirit Rock Meditation Center in California. Adrianne mentors students every year for the UCLA Mindfulness training program.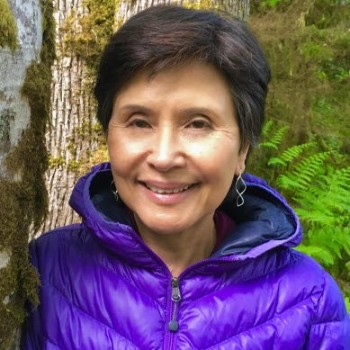 Kamala Masters is one of the founders and teachers of the Vipassana Metta Foundation on Maui. She teaches retreats in the Theravada tradition at venues worldwide, including being a Guiding Teacher and member of the Board of Directors at the Insight Meditation Society at Barre, Massachusetts. Practicing since 1975, her teachers have been the late Anagarika Munindra of India and Sayadaw U Pandita of Burma, and Sayadaw U Tejaniya of Burma with whom she continues to practice. Kamala has a commitment to carrying and offering the purity of the teachings of the Buddha in a way that touches our common sense and compassion as human beings, and allows the natural inner growth of wisdom. She lives on Maui where she raised four children, and is now blessed with five grandchildren. Kamala has practiced both insight and loving kindness meditations intensively under the guidance and preceptorship of Sayadaw U Pandita, in the USA, Australia and in Burma as a nun and a lay woman.