Description
May 20th: There may be a last minute cancellation. If you are interested in attending and can confirm immediately when contacted, please email registrar@bcims.org .
Awareness, Insight and Liberation
This residential retreat, suitable for both new and experienced meditators, will integrate the precise mindfulness meditation instructions of Mahāsi Sayadaw with the practical mindful awareness guidance of Sayadaw U Tejaniya, both highly skilled monastic teachers from Burma. Alexis and Adrianne will offer a clear path for developing clarity of awareness with each arising moment. This leads to stability of mind and the insightful knowledge of liberation. Relaxed, persevering continuity of mindfulness allows us to recognize each moment's experience, and leads to insightful understanding of the natural order of all things. Such knowledge weakens deeply conditioned habits of mind that cause unhappiness, and strengthens conditions for an enduring sense of well-being. Liberation is the mind released from mental states that result in suffering to oneself and others.
People of all walks of life are warmly welcome.
---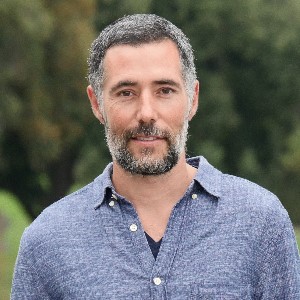 Alexis Santos has been in the field of mindfulness and meditation since 2001. After graduating from Harvard in 1995, he spent several years in medical school before leaving his chosen career as a doctor to seek out a different path. It was while traveling in India that he was introduced to insight meditation.
Since that time, Alexis has practiced in many meditative styles and traditions, including with Sayadaw U Tejaniya, the Thai Forest tradition with Ajahn Sumedho, the Tibetan tradition with Yongey Mingyur Rinpoche and within the lay Western insight community where he continues to learn from the growing diversity of voices.
Alexis's primary teacher has been Sayadaw U Tejaniya, from the Burmese Theravada tradition, and with whom he ordained as a Buddhist monk from 2003 - 2005. Sayadaw encouraged Alexis to teach in 2012. Alexis also completed the Spirit Rock/IMS four-year teacher training program with Jack Kornfield and others, including mentors Joseph Goldstein and Carol Wilson.
​Alexis teaches meditation at retreat centers throughout the US and Europe. He is a featured teacher in the 10% Happier meditation app and has developed guided mindfulness exercises for Lumosity. Alexis's teaching style is natural and uncrafted. He brings a practical, intuitive and compassionate approach to the development of wisdom.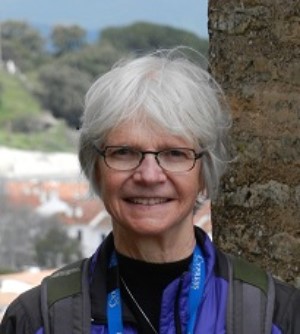 Adrianne Ross, a retired family physician, has been involved in meditation and healing since 1976. She has been practising Buddhist meditation since 1984. Her spiritual journey has also included contemplative inquiry practices (Enlightenment Intensives and Diamond Approach) and Mindfulness Based Stress Reduction. Trained by Jack Kornfield (in 1998), Adrianne is influenced by both Thai and Burmese streams of the Theravadan tradition, as well as Tibetan (Mahamudra and Dzogchen) practice. She teaches classes, weekend and residential retreats in Canada and the US. She is involved in teaching and mentoring students in the Dedicated Practitioner and Advanced Practitioner Programs through Spirit Rock Meditation Center in California. Adrianne mentors students every year for the UCLA Mindfulness training program.
Financial Assistance: Financial assistance is available for this retreat. Please apply by email to registrar@bcims.org . In your email, please indicate the amount of assistance you are requesting. Please apply by November 20nd as funds are limited.
BCIMS Cancellation Policy.
Up to 30 days before: full refund less cancellation fee of $25
Up to 8 days before: full refund less cancellation fee of $100
7 days or less: No refund
Accessibility: Please specify any special needs or accommodations in the "Special Requests" section of the registration form.
Ridesharing: The information collected during registration regarding ridesharing will be distributed by email to all interested retreatants about four weeks prior to the retreat. Each individual is then responsible for directly making any ridesharing arrangement.
Fees: cover retreat organizing costs, accommodations and meals only. Voluntary donations (dana) for the teachings may be given at the retreat.