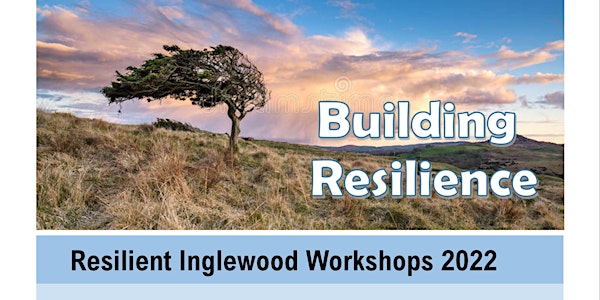 Resilient Inglewood:Vision and Action Workshop
The first workshop in the Resilient Inglewood series where we will use our stories around resilience to create a vision and action plan.
When and where
Location
Inglewood Community Centre 15825 McLaughlin Rd Inglewood, ON L7C 1H4 Canada
About this event
What does resilience mean to you? Taking on everything the world throws at you without changing, or adapting to cope with life's challenges? Do you meet challenge with grim determination or laughter? What lessons might the COVID pandemic teach us about meeting future challenges like climate change adaptation? I
In this workshop, we will explore shared stories about our resilience now, in the past and what a future resilient Inglewood might look like
We will create our own local vision and develop decide some broad goals for action.