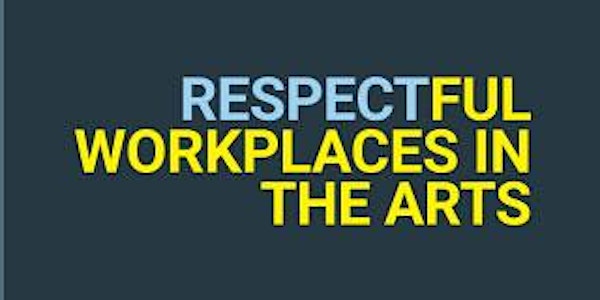 Respectful Workplaces in the Arts (RWA) Workshop - British Columbia
Cultural Human Resources Council (CHRC) is offering free virtual workshops on Maintaining Respectful Workplaces in the Arts
By CHRC Board of Directors / Conseil d'administration du CRHSC
Date and time
Wed, Feb 3, 2021 1:00 PM - 5:00 PM PST
About this event
Respectful Workplaces in the Arts (RWA)
Respectful Workplaces in the Arts is a national campaign to build a sector-wide culture of fairness, dignity and respect.
Agenda:
Introduction, ice-breaker
Project genesis
Objectives, guidelines and disclaimers
Presentations and discussion on behaviour
Provincial and territorial legislation: discussion and definitions (harassment, bullying, etc.)
Working towards respectful workplaces
Case studies
With financial support from Canadian Heritage, the Cultural Human Resources Council (CHRC) is offering free virtual workshops on Maintaining Respectful Workplaces to deal with and remove harassment in the sector – including sexual harassment, bullying, discrimination and violence. The workshops provide information on provincial and territorial legislation and present case studies designed to help navigate the complexities of problematic situations. These are not legal clinics or therapy sessions; they are conversations facilitated by experienced cultural sector leaders. The workshop objectives are to help artists and organizations shape safe and healthy workplaces and develop their own policies to minimize the risk of harassment in the workplace.
http://respectfulartsworkplaces.ca/training-resources-on-harassment
http://respectfulartsworkplaces.ca/code-of-conduct
For additional information: info@culturalhrc.ca