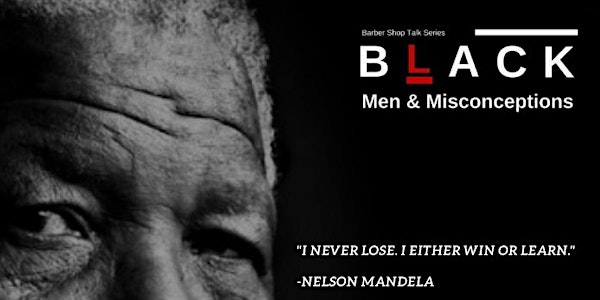 Respecting our Black Men who came before us
Barbershop Talk Series: Black men & Misconceptions - Respecting our Black Men who came before us
Date and time
Sun, Apr 25, 2021 3:30 PM - 6:00 PM PDT
About this event
There have been moments in Black Barbershops where our Black male elders have enlightened crowds with tremendous stories. Many of us have listened to tales of who was the better basketball player, Wilt Chamberland or Bill Russell, or stories of Muhammad Ali's amazing boxing matches. These stories shaped the understanding among many Black young men, as they were receiving firsthand information from an older Black man who lived to witness legendary moments.
When Black masculinity is discussed, there is an assumption that the gender and race categories are exclusive to Black men under the age of 50. There are too many moments Black men's lived experiences are discussed without mention of our elder African descent men. Our older Black men's lived experiences are enriched with knowledge and wisdom, whereby young Black men and our broader Afro-Caribbean Black community should take advantage of learning and appreciating the lived experiences of our elders.
For the Black men who embody Black masculinity before us and continue to this day, we appreciate you. To pay homage to our elder Black men, the Barbershop Talk Series will host an evening event discussing Black masculinity, focusing on our elders.
This event will explore how our ACB communities can appreciate and honour our Black male elders while taking this opportunity to learn from them and each other. The Barbershop Talk Series will encourage the broader Black communities to discuss how they feel and what actions we can take together to ensure we build up our Black men while paying homage to our elders.
When: Friday, April 25th, 2021
Time: 6:30 pm to 9 pm
The goal:
This event will build upon previous discussions of Black masculinities to support and encourage positive social outcomes for our Black communities. This event encourages Black men to share their thoughts and feelings without the sense of them being exploited in any way.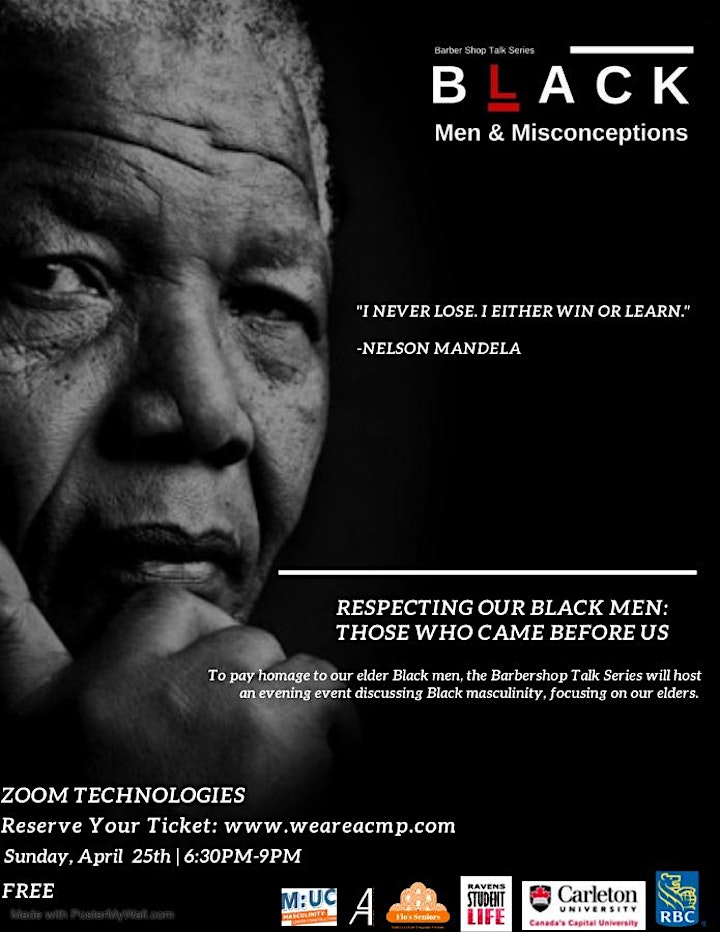 About the organizer
The Afro-Caribbean Mentorship Program (ACMP) is an initiative dedicated to supporting the success of Afro-Caribbean Black (ACB) and other racialized undergraduate and graduate students on campus. We recognize that the experiences of ACB and other racialized minorities are unique due to the potential micro-aggression that they may encounter throughout their academic and professional experiences. Advocating for an inclusive campus is ACMP's mission while supporting the success of racialized students.Through this mentorship program, participants will be able to: 1) Be able to understand financial literacy 2) Build confidence 3) Enhance social network 4) Be aware of their current behaviours that might make others feel uncomfortable, while being open to change 5) Understand how to access Carleton's academic resources as a way to better their student experience.