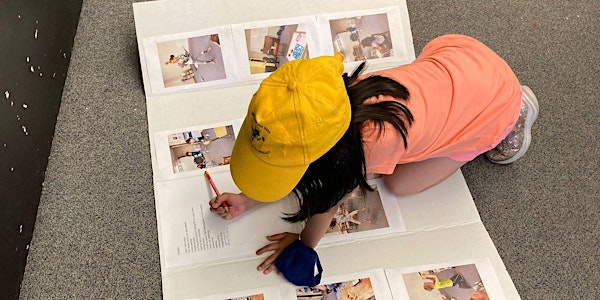 Responding to the Competent Child
Location
Frog Hollow Neighbourhood House
2131 Renfrew Street
Vancouver, BC V5M 4M5
Canada
Diving Deep in Understanding the Concept of the Competent Child
About this event
Workshop: The Competent Child
Date: April 25, 2022
Time: 6:30 pm to 8:30 pm Pacific
Location: Frog Hollow Neighbourhood House: 2131 Renfrew Street, Vancouver, BC. (location subject to change to on-line platform)
The Reggio Emilia approach and the BC Early Learning Framework encourage educators to see the child with a "rich" lens: one that sees the child as competent and capable.
Thinking of the child as capable can be easy, but putting this perspective into daily practice – working with different populations of children can be challenging.
Sharing examples from our own lived experiences at Frog Hollow, we will dive deep into the concept of the Competent Child as Malaguzzi has introduced to us – and think about our daily practice with children through this lens.
What does the Reggio Emilia approach mean by the "rich" image of the child?
What does it mean to see the child as competent?
What does the educator learn with the competent child?
About the facilitator:
As the Director of the Reggio-Inspired Learning Centre, Maryam Naddaf works closely with Frog Hollow educators, children and their families in designing curriculum; she take part in professional development opportunities for Frog Hollow educators, and facilitates and organizes workshops, tours, consultation services and roundtables for the Early Childhood Education and Early Years communities.
Registration opens at 6:15 pm
certificates of professional development hours will be issued
snacks are available