Spring Equinox Rest & Resilience Retreat at The Healing Circle Farm in Plantagenet, ON. ~ An 8 acres hobby farm
About this Event
This is a different kind of R & R (which we usually associate with rest & relaxation) to demonstrate how REST and RESILIENCE don't have to be in opposition with one another. We don't have to just grit our teeth and hold on tight when times are hard! We can nurture ourselves, and develop our skills for inner resilience to life's challenges at the same time. And this often begins with stories - what stories do we tell ourselves? Which ones are helpful and which ones can we let go of?
Rest & Resilience aims to stoke our inner and outer fires through an event that blends together storytelling, firelighting, tea and bread making with foraged ingredients, to provide us with the chance to rest, and nurture our resiliency too.
Join us as Caylin Gans - nature educator, author, and consultant - will share simple ways to support our basic needs that are rooted in connection to the natural world. She'll also tie this in with her passion for storytelling to show how storytelling can benefit both children and adults alike!
Join us for an interesting & interactive afternoon in Nature!
Food, warm drinks & tools will be provided.
Plus...
Everyone will go home with their own set of fire strikers !
Tentative Schedule:
Option of arriving starting 1:30pm to enjoy the presence of nature & our animals
2:00pm - Fireside Introductions + Meditation
2:30pm - Discussion on the importance of skills that connect us with the Land, how these contribute to our resiliency & how this is intertwined with storytelling
3:00pm - Forest hike & community harvest
3:15pm - Bathroom Break + Warm up
3:30pm - Interactive & hands-on workshop (Firestarting, Kelly Kettle, tea & bread making with the harvest)
3:50pm - Bathroom Break
4:45pm - Closing share
Wondering about the colder weather? We've got you!
You can read our commitment to you during the colder months here, as well as how to prepare for your visit : https://www.thehealingcirclefarm.com/its-winter-time
Meet your Guide: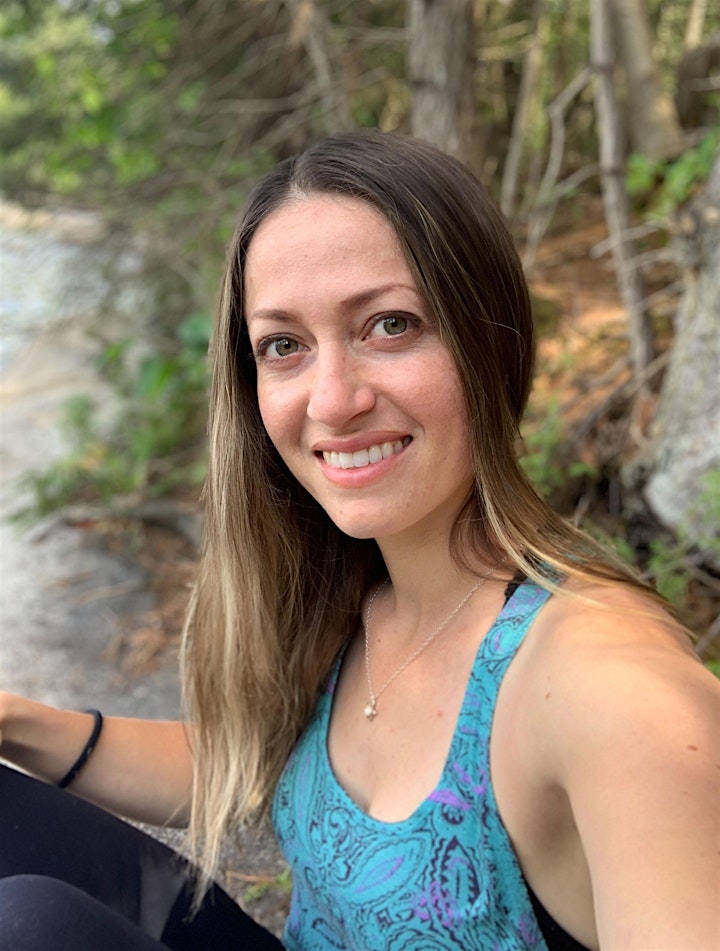 Caylin Gans has a passion for nature-based, experiential, and holistic approaches to education and has enjoyed working with people of all ages in a variety of outdoor settings, including national parks, nature centers, educational farms, and city parks - so far in 3 different countries (USA, UK, and Canada)! She initially started Forest Schooled as a blog to share what she was learning while working with children outdoors. Now it's become her way to support and deepen learning and professional practice for nature-based educators all over the world through mentorship, workshops, and professional learning communities. Curious about where Caylin feels happiest? Outdoors, and in the rain!
https://www.forestschooled.com/about-me
Note on the Investment Cost:
Althought we have purchased this land & home; I don't see it as being "my land". I believe that nature is for every living being and that all should find safe space here. Pay What You Can options and Scholarships available for those who need it! Email us at hello@yourhealingcircle.com for more info.
I also acknowledge that the land upon which we gather is the traditional unceded territory of the Omàmìwininìwag (Algonquin).
All retreats are non-refundable and no credits can be given at this time; but if you are unable to attend after registration is completed, we invite you to transfer your spot to someone of your choice.
The Healing Circle Farm is an outdoor retreat space and runs rain, shine or snow. In case of rain or major snow, we have access to the barn, and a fire to warm us. We ask that you watch for the day's weather conditions and dress accordingly before making your way.
In case of severe weather storms, the event will be postponed to a later date. All participants will be contacted in advance.