Restaurants Canada Presents: An Evening with Chris Sayegh
Description
Presented by

---
We are in the midst of a massive social revolution, recreational cannabis becomes legal on October 17, 2018. This dinner is about the new environment and specific to edibles. Although we are a year away from edibles being legalized, chefs and entrepreneurs want to be ready. They need legal, food safety, menu planning and dosing help. The Infused Innovations Initiative was created by a team of experts in the food industry to assist the food and beverage industry and specifically food service on their processing journey. Join us with Restaurants Canada on October 16, 2018 at Mildred's Temple Kitchens, 85 Hanna Avenue in Toronto to learn how you can be part of this billion dollar industry.
An Evening with Chris Sayegh, The Herbal Chef
Restaurants Canada in partnership with George Brown College is excited to bring The Herbal Chef, Chris Sayegh for an intimate private dinner at Mildreds Temple to learn more about cannabis and its application within the foodservice industry. At his core, The Herbal Chef is a passionate science and biology student who turned to the chemistry of food and herbs to feed the intellectual side of his creations. A walking brand full of charisma and charm, Christopher Sayegh has pioneered Cannabis Infused Fine-Dining in an effort to elevate the perception of cannabis through mainstream media. This five-course non-infused gourmet dinner created by Chris and his team will include music, fine wine complements of Lifford Wine & Spirits. Both Chef Chris and Arlene Ray of Lifford Wine & Spirits will educate and entertain. With a seemingly endless supply of passion and drive, Chef Chris is seeking to educate the Canadian culinary community leaving a positive impact on the world through his medium of choice. Having faced intense struggles to pursue this commendable dream, join us for a private dinner, brought to you by Restaurants Canada at Mildred's Temple Kitchen, to learn more about cannabis and its application within the food service industry.
---
Enjoy a 5-course non-infused dinner prepared by Chef Chris and his team.
Wine pairing provided by Lifford Wine & Spirits with a focus on terpenes and terroir.
About Restaurants Canada: Restaurants Canada (formerly CRFA) is a growing community of more than 30,000 foodservice businesses, including restaurants, bars, caterers, institutions and suppliers. We connect our members from coast to coast, through services, research and advocacy for a strong and vibrant restaurant community. Canada's restaurant industry is an $85 billion industry, directly employs 1.2 million Canadians, is the number one source of first jobs and serves 22 million customers every day.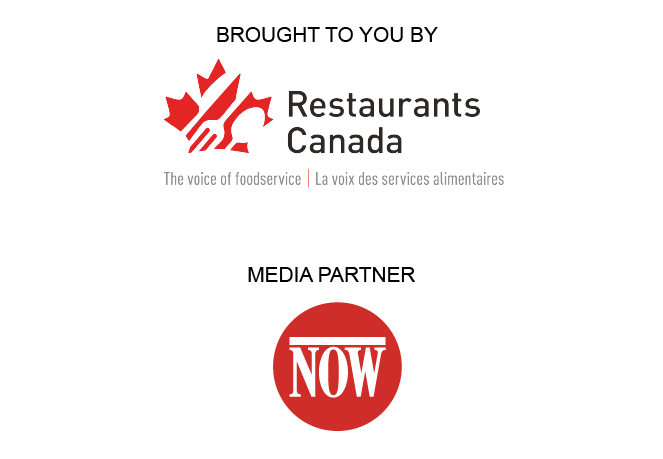 Organizer of Restaurants Canada Presents: An Evening with Chris Sayegh
FIRSt offers industry access to technical resources, state of the art facilities, and networking opportunities for food and beverage businesses within the GTA, enabling these companies to grow and reach more customers. We accelerate new food ideas from "concept to commercialization", as illustrated by the success of our clients. We are a cutting edge research laboratory and test kitchen that meets industry needs. Part of the GBC Research Network.