Learn how Restorative Justice practices can merge with justice to bring true healing and conclusion.
About this event
What is Restorative Justice?
In this session, we will look at Restorative Justice as an option for serving justice in the context of rape and sexual assault.
"Restorative justice has been part of Canada's criminal justice system for over 40 years. Restorative justice is commonly defined as an approach to justice that focuses on addressing the harm caused by crime while holding the offender responsible for their actions, by providing an opportunity for the parties directly affected by the crime – victims, offenders and communities – to identify and address their needs in the aftermath of a crime." - Government of Canada, Department of Justice (2018)
Additional Details
This workshop is offered on a sliding scale/pay-what-you-can basis. If you require financial assistance, please email info.soldiersofcreation@gmail.com.
We will send out Zoom details closer to the event.
By purchasing a ticket to this event, you will be entered into a randomized draw to win a Door Prize. In the event that you are a winner, we will request that you share your social media handle and/or name with both Soldiers of Creation and the prize donor, to be further shared across both ours and the donor's social media platforms. As a winner, you will also be required to provide both your email address and personal mailing address to Soldiers of Creation with the understanding that it will be shared with the prize donor for shipment of your prize. Soldiers of Creation will endeavour to issue prizes based on regional location.
Tickets are non-refundable. If you can no longer attend, feel free to give it away to someone but please email our Event Operations Manager, Cynthia, at cy.soldiersofcreation@gmail.com with the new contact information. In the rare event that the fundraiser gets cancelled, you will receive a full refund.
About the Fundraiser: Healing Through the Senses
We use our senses to make sense of our experiences and engage with the world. Our senses can help us heal. These workshops and webinars will encourage participants to engage with their sight, hearing, taste, smell, and touch, as well as their body, mind, and spirit to find healing in everyday activities.
60% of the proceeds from this informational session will go towards helping Soldiers of Creation put their Resource Directory online to make it easily accessible for anybody who may require that support.
➡️ To explore our other workshops & webinars for this fundraiser, visit: soldiersofcreation.ca/fundraiser/booths
Limited premium Kit Classes will be announced shortly - sign up for our newsletter to stay updated!
GET TO KNOW US
Your Facilitator: Barbie Liss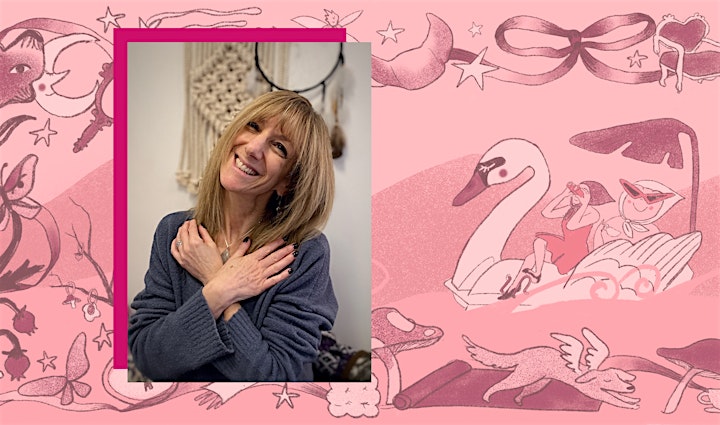 Maternal Empowerment Coach and heart-centered Wise Woman, Reiki and Energy Healer, offering you love, support and guidance as we tap inward and reconnect with your soul's voice and purpose long, forgotten beneath a lifetime of absorbed story.
I guide, as we walk back on your path to heal generational wounds, uncover truths wanting to be freed, release fears and self imposed limiting beliefs that hold You back and return you to your truest version of YOU.
Barbie's life altering experience, and subsequent healing journey following her daughter's rape, and their ultimate Restorative Justice outcome, led Barbie to the path she walks today.
🔗 Website | IG: @_barbieliss
About Soldiers of Creation
We are a gender-inclusive socially-conscious social enterprise that focuses on providing a safe space for survivors and supporters of sexual assault to connect, reclaim their voice, and empower each other. Through a variety of workshops and programming, we aim to introduce survivors and allies dealing with trauma caused by sexual assault to alternative methods of healing.
For more about us, visit: soldiersofcreation.ca
Date and time
Location
Refund policy
Organizer of Restorative Justice w/ Barbie Liss
Our Mission is to build a space for survivors and allies to empower each other and this community through creative endeavours.
Our Purpose is to fill the void after trauma from sexual assault. Instead of doing it alone and feeling unheard or frustrated Soldiers of Creation is here to stand together with you!