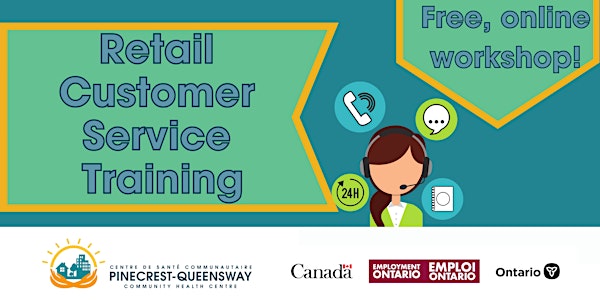 Retail Customer Service Training - Online Workshop
In this free online workshop, come learn techniques and tips on how to give amazing customer service in retail!
About this event
Every job has a customer. That customer may be members of the public, the marketing department, an editor, the programmer, and many more. No matter what, we must learn to offer effective customer service in any position we have in order to succeed. In this free, two hour-long workshop, you'll learn about the six basic customer needs, strategies to give great service, how to work with challenging situations that may arise and how to market yourself as a customer service superstar!
Register one of these methods!
Eventbrite page
Phone: 613.288.3880
Email : employment.info@pqchc.com
Online: https://pqchcemployment.emhware.ca/self-referral/
Should you choose to register through Eventbrite, we recommend that you first read their privacy policy prior to doing so.
We hope to see you all there!