Event Information
Refund policy
Contact the organizer to request a refund.
Eventbrite's fee is nonrefundable.
♥September 2021 Edition - Rethink Fit Magazine Editorial / Advertorial Submission Page
About this event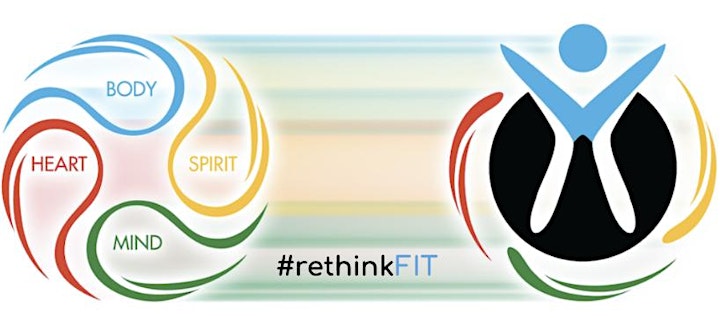 The ReThink Fit Initiative and Alive and Fit Magazine have partnered to launch Alive and ReThink Fit: A publication that, through real life stories and shared wisdom, is set to change lives, one reader at a time, while uniting like-minded Fans with their Rethink FIT Celebrity influencers.
Alive and ReThink Fit will be published bi-monthly, starting September 2021.
With an incredible estimated 200,000+ views per digital edition and a foundation built on authenticity, advocacy, transparency and integrity, we invite you to join the family as a writer — to share your philosophies, innovations and personal story of triumph — or as a sponsor of a Rethink FIT Celeb.
Not so confident as a writer? No worries. Our editors, including Janet Matthews who edited for the Chicken Soup for the Soul series will be fine-tuning your article!
This is your opportunity to join in the ReThink Fit initiative, to become part of a collective voice that inspires and motivates and helps others evolve and transform. Together, we change the world.
Simply take advantage of our incredible sponsorship offer and save $ thousands because your only costs are our hard costs. That is why we are offering you or you and your sponsor two full-pages side by side for only $1495.00. You submit an editorial. Your sponsor submits an advertorial / ad.
We've made it that simple for you.
We have also added another option to tell "YOUR STORY". This ia a one page submission along with your picutre to share what you are all about, your passion project, innovation and message with the world . Additionally, you can repurpose the story on your social media, website and campaigns. The price for this is $1,000 and if you are already part of the RTF Mediascape there is an extra discount for you ✅
- - - - - -
Editorial Submission Application and Guidelines:
Step 1: Select Your Package (purchase ticket)
Step 2: Email the following information to info@aliveandfit.ca
Name
Brief bio
Your email
Your website (if applicable)
Writing experience (include where published, frequencey, etc)
Your sponsor (can be yourself) — OR — who you wish to sponsor
Step 3: Submit your Editorial info@aliveandfit.ca
Submissions should be original and unpublished
Articles should be 700-800 words in conversational English.
Define acronyms on first use.
Include hyperlinks if desired
Submissions are to be made via Word file, or in the body of an email
Clearly attritube all sources cited & follow APA guidelines
Identify all quoted persons by name, title and company affiliation
Submit a quality professional headshot as an image file
Submissions will be edited for CP style
Once edited, it will be forwarded to you for final approval
Step 4: Submit your Advertorial to info@aliveandfit.ca
Save ads as a full page, press‐ready or print ready artwork.
Size: 8.125" X 10.625" + ¼" all around (image area is 7" X 9.625")
Embed fonts, images, graphics, photos and logos in the print‐ready PDF.
CMYK. Color photos should be saved as CMYK.
When preparing files, avoid Registration to create black. Jjust Black (k).
Note: Estimates are based on re-directs from the Psiphon™ Network System. Not all re-directs result in a view of the destination URL.
Thank you for being part of the Rethink FIT Mission.
Any questions - email to Bgangel777@gmail.com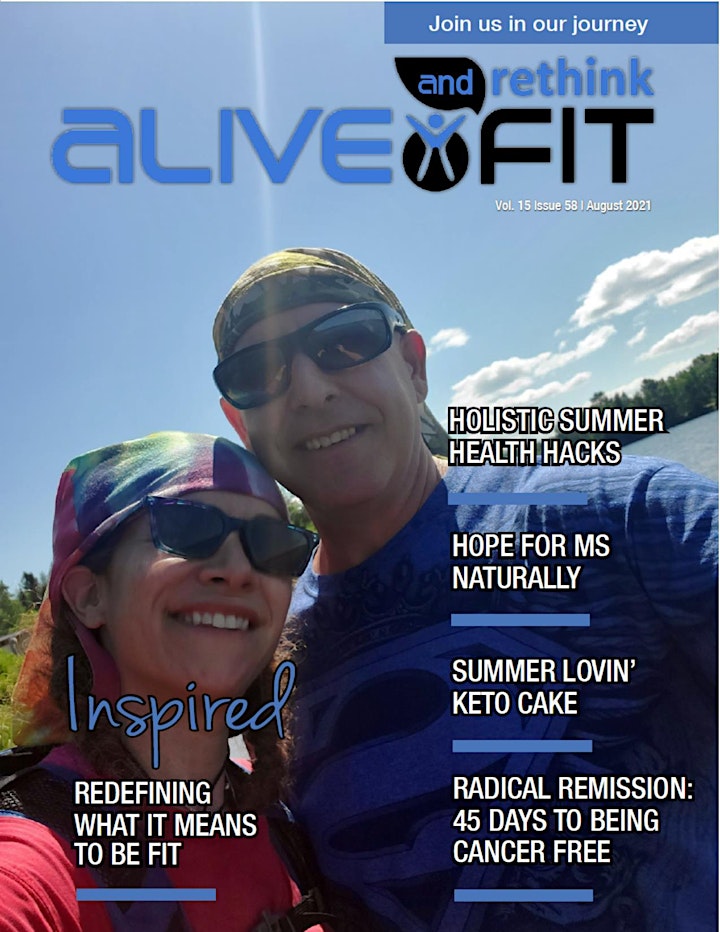 Date and time
Location
Refund policy
Contact the organizer to request a refund.
Eventbrite's fee is nonrefundable.