Information, inspiration and insight to help you love better how you think, feel, act, look and dream #rethinkFIT
About this event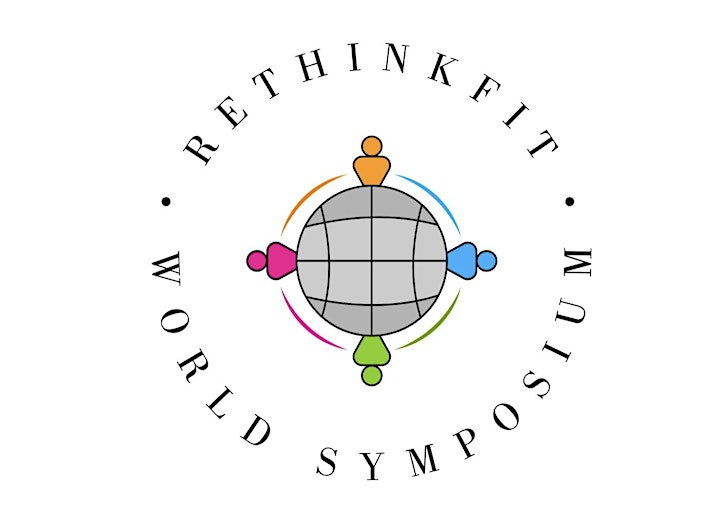 Imagine a symposium bringing together some of the greatest minds in wellness: from high performance athletes and world champions to healers of the body, mind masters, life coaches and empowerment leaders.
Welcome to the 2021 Rethink FIT World Symposium:
Nov 13-14: Markham, ON (GTA) - Hilton Hotel
Nov 12, 13, 14: Online
This is where great minds come together to tell stories: sharing wisdom garnered through their own unique life experiences — by way of workshops — so as to empower you to love better how you think, feel, act, look, aspire, achieve and dream.
Also features:
Red carpet - for interviews and filming of your "My bodyproud story"
Media wall - for selfies, goal setting and self-accountability
Marketplace - for innovative and healthful products / services / items
Networking - dance party and incubator opportunities
Gift bags / Prizes - highlighting healthful innovative items
You have the option to participate in any level you choose. Our hope is your experience is one of good / better / best.
Good - You attend the event (online or live in the Greater Toronto Area, ON) and get inspired or empowered by one or more of the workshop leaders.
Better - You participate in the event, taking action on the steps outlined by the leaders, citing them in social shares about your resulting breakthroughs, milestones, AHAs, transformations and triumphs.
Best - You choose to be a leader in the event. This means you self-nominate. You apply to lead a workshop, or to have your innovation on site to be experienced and vet.
As part of what it means to "rethink FIT", we are also rethinking events and the value exchange being done.
Good - You purchase a ticket and cite the person who you are most inspired to see. Bonus: one ticket gets you access to ALL!
Better - You also become a patron. This means you also purchase a block of tickets. These can be used as prizes to your audience, contributions to someone else's audience (in your name), donations to those who would appreciate a free ticket, or gifts to clients, colleagues or partner potentials.
Best - You also become a workshop leader, either live on location or online. This means you get to share your insights, inspiration and innovations to the collective audience, and you become a patron too. Your block of tickets is best used to market yourself — through your current fan base, newsletter and social media following — and in collaboration with other workshop leaders you resonate with (so as to create a brand-boosting win-win). Plus, with every 2 -3 tickets claimed, you unlock a special promotional gift to help you gain notoriety. First gift: a poster with your image and your name.
To get your $200 discount on tickets and learn about the presenters visit:
https://rethinkfit.social/world-symposium