Rethinking healthcare : why not hardware?
By Hacking Health Montreal
Date and time
Tue, Oct 21, 2014 5:30 PM - 8:30 PM EDT
Location
Royal Victoria Hospital 687 Pine Ave W Employee Room - H4 Montreal, QC H3A 1A1 Canada
Refund Policy
Contact the organizer to request a refund.
Description
Hacking Health and Hardware Guild present -> Rethinking Healthcare: why not hardware?
Curious about healthcare? Curious about hardware? Or how about DIYBio? Ever wonder what it would be like to build hardware in healthcare? Would you like to see hardware innovation in Healthcare?
This event would bring together Health care professionals, hackers, makers, designers and entrepreneurs to explore how we can introduce smarter designs and effective hardware in the health care industry.
AGENDA
6:00
Part 1 : Rethinking Health care
6:15
Introducing Hacking Health Design Challenge
7:15
Part 2: Why not hardware?
7:30
"Rehabilitation should be fun, the Jintronix story" -
David Schacter
7:40
"From DIYBio to healthcare startup" -
Sarah Choukah and Kevin Chen, Co-founders,
HyasynthBio
Part 1 : Introducing Hacking Health Design Challenge Montreal
- Design solutions to healthcare problems in a day!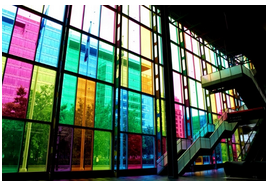 At the
Montreal Summit on Innovation
, ten experienced design teams will apply their ingenuity to develop innovative solutions to healthcare problems. Mobile apps, games and hardware devices only hint at what will emerge when imagination, collaboration and creative talent join forces in the design process. Join us!
Part 2 : Why not hardware?
- Success story of innovative startup using hardware in Heathcare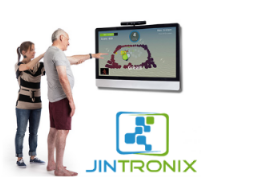 Jintronix
-
Gaming in the rehabilitation!
David Schacter is Chief Executive & Co-Founder at
Jintronix
, a Kinect-based medical startup that won got it's start at Montreal's International Startup Festival. Jintronix combines evidence-based treatments, virtual games, and motion tracking sensors to offer a fun and effective tool for physical rehabilitation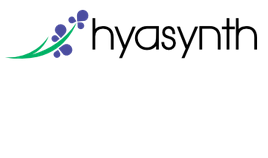 Hyasynthbio
-
Realizing life's potential!
Sarah Choukah, CEO, and Kevin Chen, COO, will pre
sent
Hyasynthbio

.This
c
ompany went from DIYBio to a healthcare startup by developing technologies that both harness and enhance the elements of nature that can improve health, treat disease, and enable people with debilitating conditions to live fuller lives.
HackingHealth Cafe is a series of monthly evenings with the goal to bring together entrepreneurs in the healthcare industry, and foster relationships between technology talent and healthcare experts, and keep up to date on local collaboration, projects, and startups. www.hackinghealth.ca
Hardware Guild supports entrepreneurship in the hardware innovation space from ideation to business prototype, by connecting emerging entrepreneurs with mentors, expertise, space, tools and other resources. www.hardwareguild.com / Twitter: @HardwareGuild
For future Hardware Guild events visit: www.meetup.com/hardware-guild
MADE POSSIBLE THANKS TO

************************************************************************************************************************
Curieux à propos des soins de santé? Curieux de hardware? Voulez-vous apprendre plus sur l'innovation hardware dans le domaine de la santé?
Cet événement réunira des professionnels de la santé, les hackers, les décideurs, les concepteurs et les entrepreneurs à explorer comment nous pouvons introduire des conceptions intelligentes et matérielles (hardware) efficacement dans l'industrie des soins de santé.

AGENDA
17:30 Ouverture des portes
18:00 Partie 1: Repenser les soins de santé
18:15 Intro le Hacking Health Design Challenge
18:45 Demos sur place
19:15 Partie 2: Pourquoi ne pas le hardware?
19:30 "La réadaptation devrait être amusante-Jintronix
par David Schacter
19:40 "De DIYbio aux soins de santé"
par Sarah Choukah et Kevin Chen, co-fondateurs, HyasynthBio
20:00 Demos sur place
À PROPOS DES ORGANISATEURS
HackingHealth Café est une série de soirées mensuelles qui rassemble des entrepreneurs dans le secteur de la santé afin de favoriser les relations entre les experts de la technologie et de la santé, en plus de tenir à jour sur les collaboration locales, les projets, et les startups. www.hackinghealth.ca
Hardware Guild est un espace qui soutient l'entrepreneuriat dans l'espace de l'innovation matérielle. De l'idéation au prototype d'affaires, Hardware Guild offre des mentors, de l'expertise, de l'espace, des outils et d'autres ressources. www.hardwareguild.com
Pour plus d'information : www.meetup.com/hardware-guild
About the organizer
Hacking Health is designed to improve healthcare by inviting technology creators and healthcare professionals to collaborate on realistic, human-centric solutions to front-line problems.
To make this possible, we organize two kinds of events:
Hacking Health cafés:
A series of evenings with the goal of fostering relationships between technology talent and healthcare experts, and keep up to date on local collaborations, projects and startups.
Hackathons:
Fun, intense, hands-on events where small teams tackle tough problems in a supportive community of peers and mentors.
For more information, visit HackingHealth.ca