Description
Wondering how to stay mentally, physically, and spiritually engaged in this vital stage of life?
The Family Life Centre is committed to the health, well-being, and quality of life of individuals at all ages and stages. Our programming for adults aged 55 and over is designed to help you maximize the challenges and opportunities inherent in aging as you seek to efficiently manage your own well-being and to contribute meaningfully, in your own unique way, to your family and the community around you.
In partnership with Word and Spirit Ministries and CHAT, we are pleased to offer this stimulating day of learning and reflection.
Details
Saturday, March 11, 2017
9:00 AM - 4:00 PM
Coffee breaks, lunch, and learning resources provided
Free parking
Topics Addressed Include
Transitions of Life I: Healthy Aging, Retirement & the Spiritual Journey
Transitions of Life II: Tapping the Ministry of Maturing Adults: Making a Difference
Being & Serving Older Adults: The Opportunities and Challenges
A Biblical Perspective on Aging: Rev. Matthew H. VanLuik, MDiv, ThM
Spiritual Care for the Cognitively Impaired through Culturally Specific Multi-Media: An Experimental Learning Model: Edith Chen, MSW, MTS
The Role of Families for Healthy Aging: Bea DenBroeder, PhD
Joyful Aging and New Possibilities: The Fear and the Fun of Growing Older: Cathy Clark, MDiv
Keynote Speaker
Dr. Paul Pearce retired from his position as Executive Director of Beulah Garden Homes Society (BGH) in Vancouver at the end of 2012. He now directs Carey's Centre for Healthy Aging Transitions (CHAT). Paul has also served in a number of ministry capacities across western Canada and Ontario as an educator, a pastor, and a CBWC denominational leader.
Location
Tyndale University College & Seminary | Alumni Hall
3377 Bayview Avenue
Toronto, ON M2M 3S4
Cost
Regular Admission: $50 Early Bird rate will be available until February 20, 2017. The regular price will go back to $65 after this date.
Seniors (Ages 65+) and Students: $30 Early Bird rate will be available until February 20, 2017. The student/senior price will go back to $45 after this date.
Partners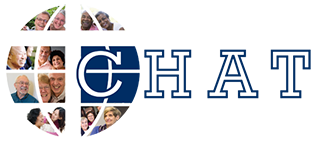 Centre for Healthy Aging Transitions