Location
West Coast River Lodge
7379 Rincon Road
Port Alberni, BC V9Y 9E9
Canada
Refund policy
Contact the organizer to request a refund.
Eventbrite's fee is nonrefundable.
A weekend full of amazing women, laughter, and learning. Come because we think you deserve it. Leave knowing you do!
About this event
When was the last time you asked yourself this question? Who am I? Aside from a wife, mother, daughter, sister, friend, aunt, niece, granddaughter. Do you remember what makes you happy? Are you still asking yourself…Who do I want to be when I grow up ☺ What is my purpose? Am I living the life I thought I would be living? Is it possible to feel happy yet unfulfilled?
If any of these questions resonate with you, we welcome you to join a group of amazing, heart centered, high vibe women who are curious about what lies within and what lies ahead. Setting intentions and gaining clarity while you explore the hidden treasures that are waiting to be uncovered. Give yourself the gift of time and space to allow them to unfold.
We have exceptional speakers to guide us during the weekend and provide us with the tools we need to take the next steps in creating the life we deserve and desire.
What is included:
2 nights shared accommodation in a beautiful serene setting on the River
All meals ( 2 Breakfasts, Appetizers, Lunch, Dinner, Snacks, Non-Alcoholic Beverages)
Welcome Package
Speakers/Workshops
Activities
Post follow up call with Carrie
What to expect and what to bring:
We begin with getting you settled in your cozy room and exploring all the property has to offer followed by some wine tasting and canapes. Our welcome and introductions will lead us to our first of 5 sessions throughout the weekend. Finish up the night with a hot tub perhaps or fireside chats.
Saturday will begin with a hearty breakfast, morning meditation and intention setting. Then choose between an incredible hike or waterfall yoga (weather permitting). Back in time to shower up, have a light snack and prepare to be taken on a journey of some self discovery with one of our incredible speakers. Some lunch and free time and then get ready for another session to expand us even further. Our speakers are listed below to give an overview of what to expect during these sessions. From here we will have an absolutley outstanding meal prepared by our favorite chefs.
Some guided activities and other options will be included during the day and night so you are able to decide how full you would like your weekend to be. Participation is completely up to you as this is your weekend to enjoy and relax to your hearts content.
Sunday morning will see us enjoy breakfast together again, morning meditation, light stretch or yoga and capping off our incredible weekend with a Vision Board Class.
Full agenda and more information will be confirmed and sent to you upon registration. The schedule is ongoing and may be subject to change.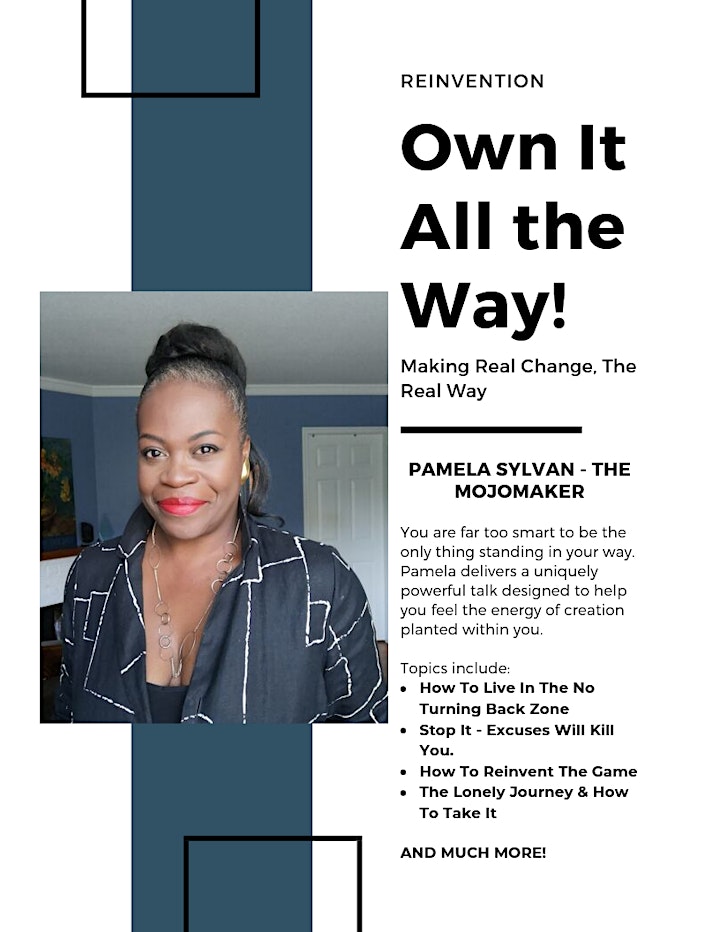 Pamela Sylvan, is a highly respected personal accountability, PR and energy maven. For the last 20 years, she has mentored clients connect to the power of their story, polished their presence and presentation all while providing the basics that allowed them to break through to the next level of goals and dreams. Pamela is able to see just what's needed. Freedom from looping thoughts and luke-warm actions keep most people stuck and running in place. She understands the process that burdens those who wish to move forward. Fear is not the only mind-virus keeping people from weaving together what they want. Pamela loves the individuality of the service she provides as she works with those ready to clearly understand what's occurring deep within and provides a sacred space to complete the work to get it all done! Understanding what you want is one thing. Connecting to who you are and with the gifts you already posses is another thing altogether. 'Own It All The Way' is a favourite signature presentation that begins with the assumption that you're too smart to get in your way, so what's the problem? In a warm yet humorous delivery, she'll share various ways you sabotage yourself and points to stop them and move on immediately if you so desire. If you're ready to hook into your Mojo and spiral up your creative life force, you'll thoroughly enjoy Pamela's message, moments and down to earth wisdom like so many that have already enjoyed her courses, keynotes, radio interviews and writings.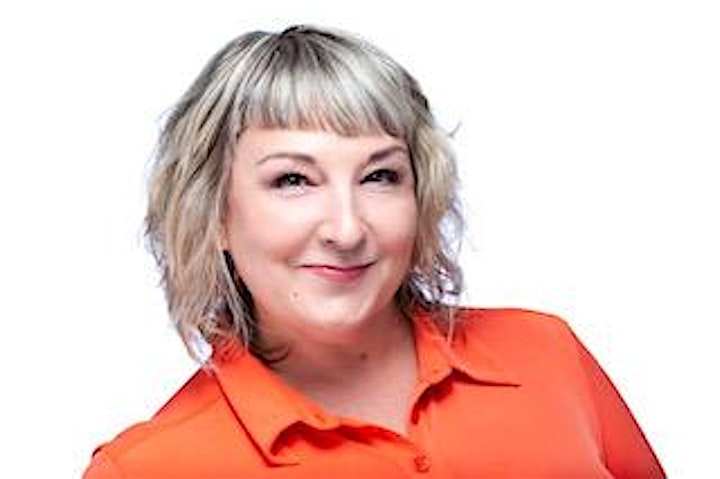 Nicolle Nattrass is an actress, playwright, counselor and Journal Council member with
the International Association for Journal Writing. She is super excited to be able to
be invited to come to J.A.M. Retreat and to share easy to use, fun and
very powerful journaling techniques with you. We will explore journaling together in
writing exercises, using journaling prompts and talk more about how to integrate
easy, 5-15 minute journaling routine into your life for huge benefits for you.
For more info on Nicolle, www.nicollenattrass.com
All the beautiful women who attended the 2019 Retreat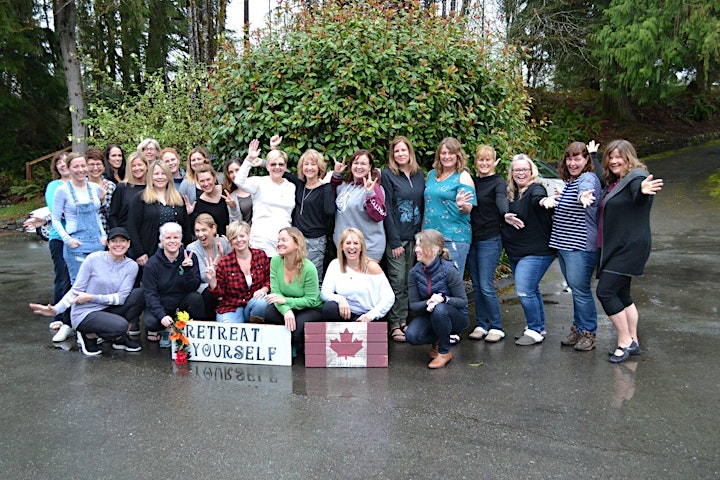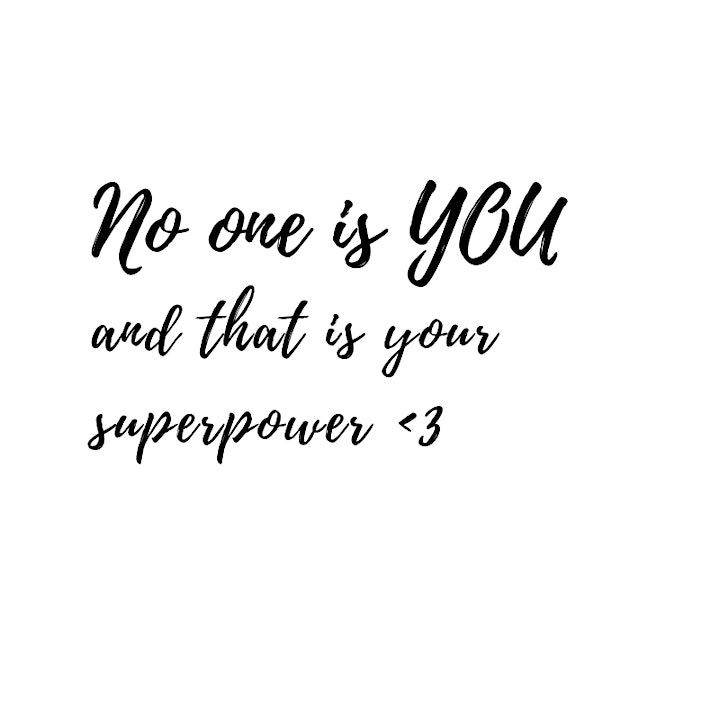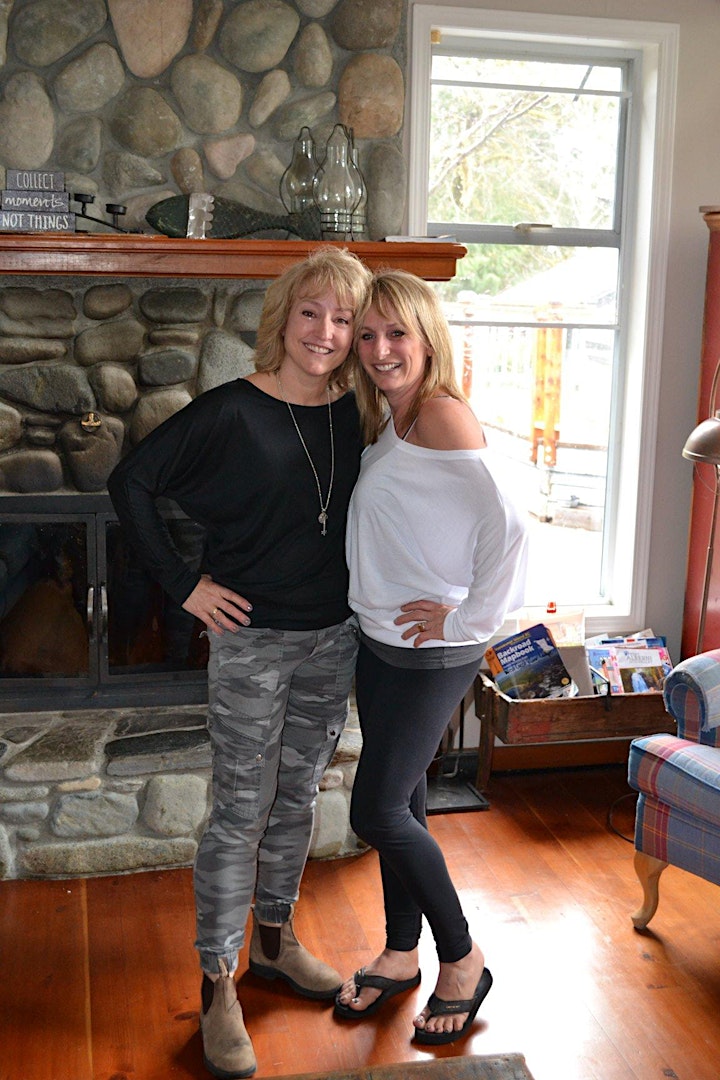 We are so excited to be hosting you at Retreat Yourself 2020
Carrie and Marnie