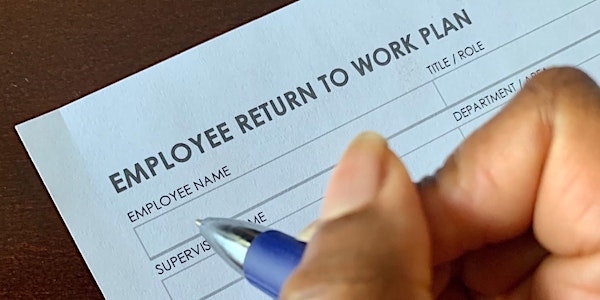 Return to Work Post Stroke: A practical approach for clinicians
This event focuses on how to explore return to work after a stroke.
About this event
This online event targets healthcare providers working in stroke care in the Central East Stroke Network.
Objectives:
1. Explain the roles and points of view of all stakeholders involved in facilitating a successful RTW
2. Name and list the components of a typical RTW plan
3. Evaluate where a client is with regards to their safety and readiness for RTW
4. Facilitate the goal of RTW regardless of a client's place in their rehabilitation
Presenter:
Sam Kim has been an occupational therapist for over 20 years. And somehow, throughout the course of his career, he has always come back to working in the return to work sector, be it from the workers compensation side, private rehab side or from the publicly funded outpatient rehabilitation perspective. Sam's passions in life include playing with his 3 year old son, playing guitar while "singing for real" (I.e. singing as loud as you can) and watching tv shows made by the bbc (line of duty, the outlaws, etc).
This event is being held in collaboration with the West GTA Stroke Network.