Multiple Dates
Returning Home: Talking Black Men's Health, Masculinities & Wellbeing
A space for self-identifying Black men to talk health, masculinities, and individual and community wellbeing, COVID-19 and beyond.
About this event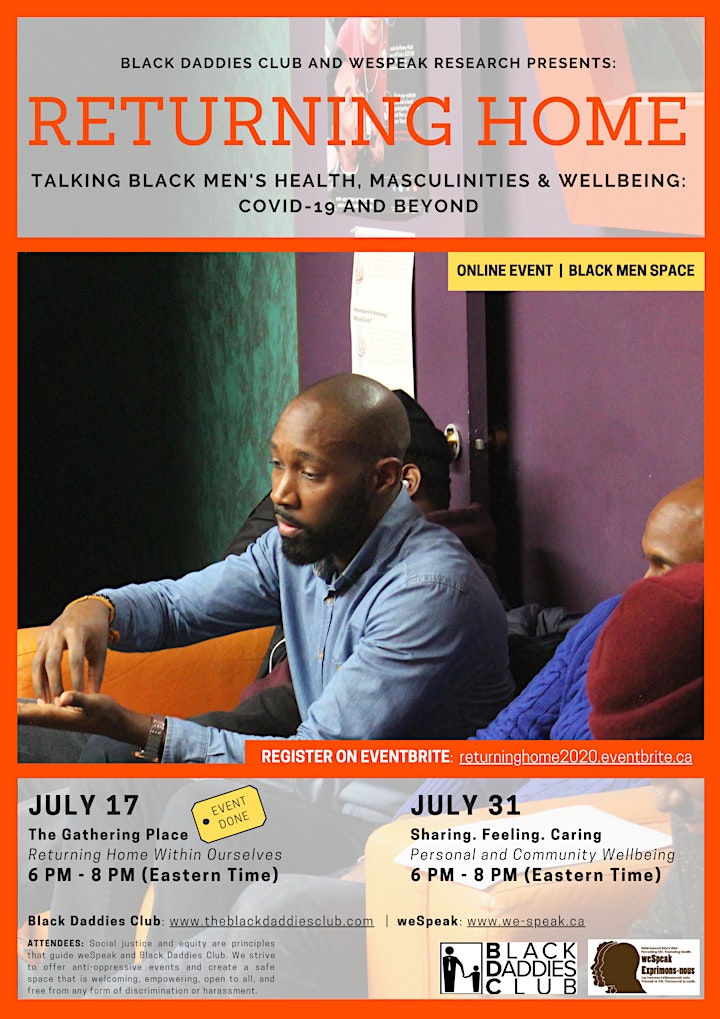 Organizer of Returning Home: Talking Black Men's Health, Masculinities & Wellbeing
weSpeak is a program of research and related activities with African, Caribbean and Black (ACB) heterosexual men in Ontario to enhance their appreciation of the conditions that help HIV to spread; strengthen their commitment to HIV prevention; and strengthen community networks to end HIV and promote health among Black communities. 
Founded by Brandon Hay, Black Daddies Club aims to support Black children, families and the larger community to:
- Develop a continuous support system for Black men and fathers to share their challenges and/or experiences.
- Work with Black fathers and the community at large to address issues facing Black fathers, children and families, and
- Work with the media to provide alternate images of Black fathers, and assist in the creation of our own media that depicts Black fathers in a positive light.