Description
Returning Our Children Home - Reconciliation and Engagement of Families through Family Group Conferencing
Shifting decision making for the care and protection of children to the entire family and community.
Tuesday, January 31, 2017
Canad Inns Destination Centre Club Regent Casino Hotel
1415 Regent Avenue West
7:30 a.m. – 4:30 p.m.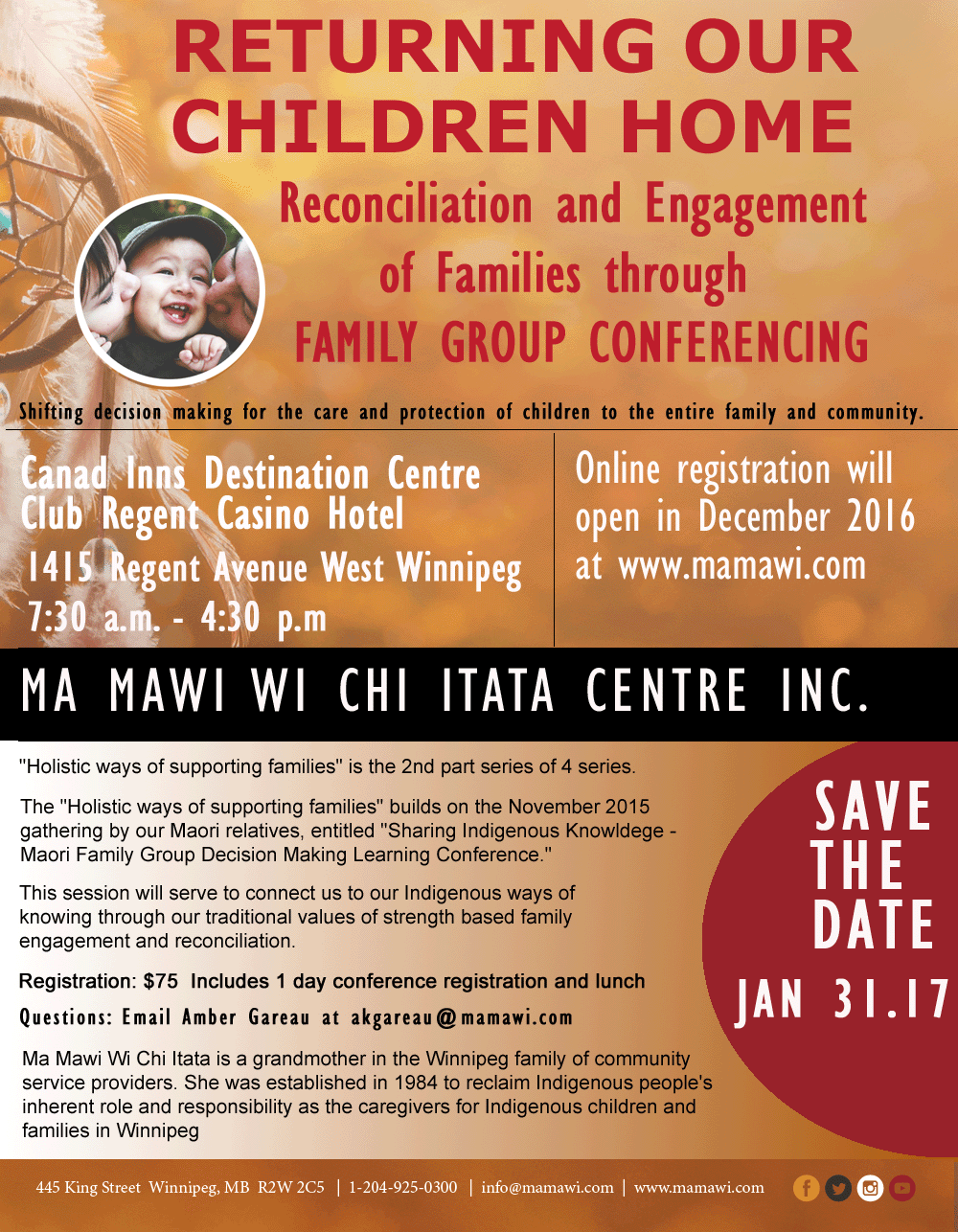 ---
The "Holistic Ways of Supporting Families" builds on the November 2015 gathering by our Maori relatives, entitled "Sharing Indigenous Knowledge - Maori Family Group Decision Making Learning Conference."
"Holistic Ways of Supporting Families" is the 2nd part of 4 series.
This session will serve to connect us to our Indigenous ways of knowing through our traditional values of strength based family engagement and reconciliation, based on the seven sacred teachings.
Registration: $75 (plus $5.11 Event Brite Online Registration and Processing Fee)
*Includes 1 day conference registration and lunch
Register online by January 30, 2017
Ma Mawi Wi Chi Itata Centre is a grandmother in the Winnipeg family of community service providers. She was established in 1984 to reclaim Indigenous people's inherent role and responsibility as the caregivers for Indigenous children and families in Winnipeg.