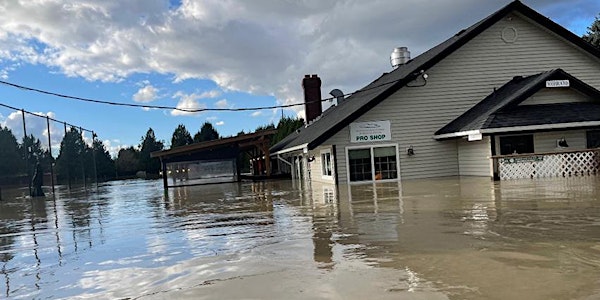 Revelstoke Ready - Get your Business Ready for that Disaster *3rd Date*
There have been too many natural disasters recently and then throw in a worldwide pandemic and you have the perfect recipe for losses.
When and where
Location
Revelstoke Community Futures Development Corporation 301 Victoria Road #Suite D Revelstoke, BC V0E 2S0 Canada
About this event
With all the doom and gloom businesses are continuing to face we want to help you, the local businesses of Revelstoke. We have created Revelstoke Ready and have made it simple for you to get your business Ready in the instance we have a natural disaster or whatever the world throws our way.
We invite you to sign up for 1 of these 2 informative in person 1 hour workshops and then complete your 'Grab and Go Kit' to be Revelstoke Ready. Once you have completed these relatively simple tasks, you will receive a bag to place all your important grab and go information in. Oh and did we mention you will also receive a sticker certifying you are Revelstoke Ready and be entered into a draw for a chance to win $500 towards your next business insurance renewal. Note: draw is open to local Revelstoke businesses only.
If you are unable to attend one of the webinar sessions but still want to participate in the program, please email Brooke Burke at bburke@revelstokecf.com to arrange an alternative.