Description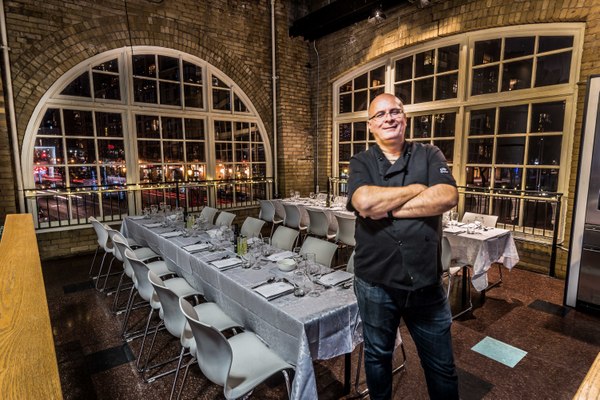 Every year, Greeks around the world commemorate March 25th, 1821 - the beginning of the Struggle for Greek Independence from the Ottoman Empire.
On March 24th, at St. Lawrence Market Kitchen, I will be holding a celebratory Greek Supper Club that will feature an inventive Greek menu with some international panache. Nisos Importing will be supplying Cretan olive oil, Balsamic Vinegar and Zaros table and sparkling water.
Wines will be poured by Chris Dedes of Majestic Wines and Spirits and he will be pouring a new wine to the Ontario market: Estate Palivou Nemea.
A TOTAL OF 50 SEATS WILL BE SOLD
MENU
Mezedes:
Greek-Style Nicoise Platter with Tuna, Pickled Green Beans, Cherry Tomato, Potatoes, Red Onions, Olives, Capers, Arugula, Ladolemono Sauce
Cod Fritters with Avocado Skordalia
Fava Bean Stifado with Crumbled Dodoni Feta
Homemade Bread
1st Course: Beet Salad with Orange, Arugula, Anthogalo Cheese, Pistachios
2nd Course: Greek Spaghetti with Scallops and Lemon Zest
Main course: Salmon Exohiko With Spinach and Cheese (parcels of salmon wrapped in Phyllo) with Potatoes Gratin
Dessert: Sokofreta Mosaic Cake served with Greek Coffee
*Price for Dinner + Wine is $99.00 + Dinner Only $87.00
**Menu subject to change
****you must email me at truenorth67@gmail.com with the names of the people in your party you wish to have seated together
****No refunds for cancellations made after March 17th,Tickets are, however, transferable to another person