Description
Workshop Description:
Are you tired of feeling bleh, exhausted, rushed, and/or alone?
You only have a certain amount of hours in the day to put on your makeup and outfit, and out into the hustle and bustle culture, that we've created, you go. You spend so much time on the go and you forget, and how, to take time for yourself.
Well, it's time you started to create ME time! Sonia Grossi and Macy Cheng have decided to come together to create a workshop dedicated to you. We want you to feel more confident in your work, with your friends and family and romantic lives by owning who you are and not be afraid to show that to the world. We want to teach you how to feel confident on the inside and out without attachment to people and circumstances and exude who you are by what you wear.
----------------------------------------------------------
What you'll get:
Discover the areas in your life you to want to feel more confident

Understand that your life is not over when something happens and throws you off your game

Tap into who you want to be on the inside and on the outside

How to show off your most confident self in what flatters your body type

Quick and easy styling tips to go from drab to fab

Where to shop without breaking the bank
_____________________________________
Date & Time: Monday, October 29, 2018 starting at 7:00 PM - 9:30 PM

Location: CSI 192 Spadina Avenue, Meeting Room F on the 3rd Floor
______________________________________
About Your Facilitators
Sonia the Disruptor Coaching & Leadership Inc.
Sonia Grossi is a facilitator and co-active coach who has a passion for developing and transforming people in the areas of personal and professional development. She brings experience from working in various public and private sectors and industries in the areas of technology, multinational sports, Ontario Universities, healthcare, running her enterprise and more. An experienced facilitator who thrives on helping people and teams become high performers, develop their leadership, and form new perspectives of the world around them.
Sonia is known for her unique delivery style which is fun, inspired, and opens a safe space for everyone to learn new concepts and skills and feel supported in their roles to excel. She believes that everyone has the potential to be great leaders and experience fulfillment on their terms.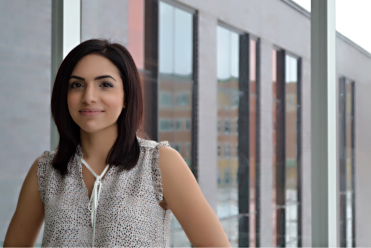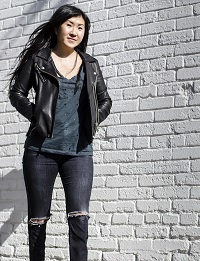 Macy Cheng, Founder of Fashment

With over 10 years of retail experience and working with people of all ages, genders, shapes, and sizes, Macy Cheng has developed an acute eye for wardrobe essentials and an understanding of what looks good on who. Her motto is to always dress in what makes you feel most confident in the styles most flattering for your body type. She believes everyone should have their own unique identity and flare when it comes to fashion. From business attire to weekend casual, to a night out on the town, she can guide and educate you so that you are looking your best for every occasion while feeling confident!
______________________________
FAQs:
Nearest Transit:
510 Spadina Spadina and Sullivan

501 Queen and Spadina

505 Dundas Dundas and Spadina
Nearest Parking
44-82 Sullivan St, Toronto, ON M5T 1C1 - Price drops after 6:00 PM
What do I bring?

Yourself! We will have any materials you need for the workshop. Feel free to invite a friend to come with you!