RhPAP Rural Community Health Provider Attraction & Retention Conference

Tuesday, 6 October 2020 at 11:30 AM

-

Thursday, 8 October 2020 at 12:30 PM (MDT)
Event Details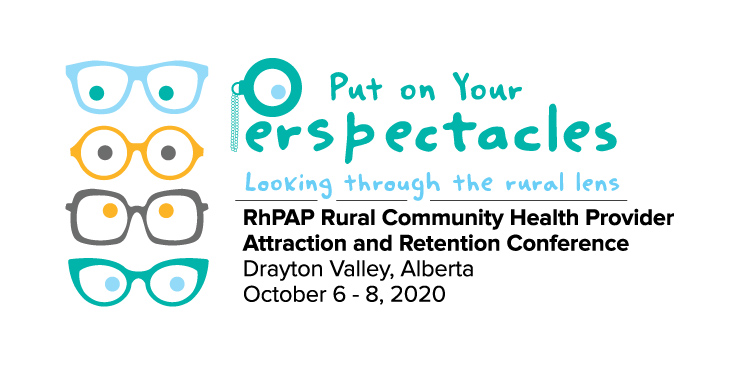 The RhPAP Rural Community Conference provides an exceptional opportunity for those interested or involved in health provider attraction and retention (A&R) in rural Alberta to learn from each other and share best practices. Over three days, the conference will feature A&R learnings through informative presentations and interactive sessions. Networking opportunities and a special evening in the community with local entertainment will provide a chance to engage with other community members and organizations from across the province. The event will close with a energizing key-note speaker who is sure to leave participants empowered and eager to put their conference experiences into action when they get home.


Find out more: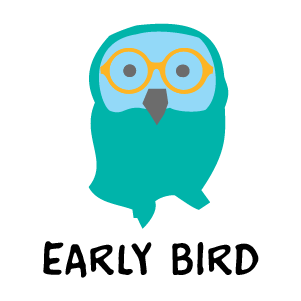 Anyone who registers for the RhPAP Rural Community Conference by July 15 will be entered into an Early Bird Registration Draw for a one-of-a-kind, hand crafted wooden wagon from Northwestern Alberta, filled to the brim with locally made items from across the province. Included with the wagon will be an assortment of artwork, home treasures, gardenware, and goodies to tantalize your taste buds.  Want a chance to win? Register for the RhPAP Rural Community Conference today! 

** Draw to take place at the conference on the morning of Thursday, October 8th. 

// Go back to the top of the page

Tuesday, October 6
11:30am
Conference Registration and Lunch

1:00pm 
Building Connections
Speaker:  Donna Lynne Erickson 
Think like a LEGO block. You have three days to build something new and distinct. It will take teamwork, creativity, and courage. There is no box in which to hide and no blueprint to follow. Opening up our creativity and becoming vulnerable with new thoughts and ideas builds innovative solutions. You believe your work is valuable; otherwise, you would not have shown up. Changes in our world bring hope but first there is the reality of loss. Thinking with our heart unleashes the restraint of hopelessness so that together we share stories of success despite the challenges.

Donna Lynne Erickson brings a burst of energy into the room with her humorous view of life's most serious issues. As a healthy workplace facilitator, bereavement and grief educator, and stand-up comedian, she tickles the soul to bring forth the wisdom that exists in everybody's stories—the experts are in the room. Her book, "The Funny Thing about Death" explains how we are stuck in a culture that is uncomfortable with tears and, therefore, tends to judge how people mourn.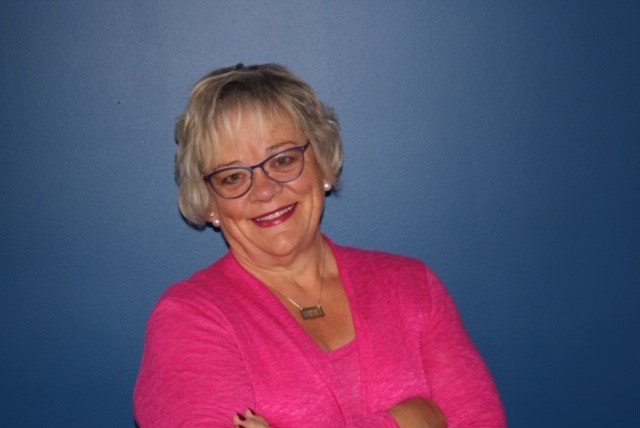 Following the energizing Building Connections keynote, the afternoon will allow attendees to Get to Know RhPAP, and then hear from key partners and stakeholders in a Myth Busting session. These sessions will set the stage for people to Put on their Perspectacles for Wednesday.


5:00pm
Networking Event (CETC Centre)
With the sounds of local musicians, spend a couple hours enjoying a variety of appetizers and connecting with people from across the province. Be prepared: RhPAP is planning a special activity which will be sure to captivate and create a greater sense of connection for you. A cash bar will be available.
Meals provided on Tuesday:
lunch, afternoon refreshments and evening appetizers 
// Go back to the top of the page


Wednesday, October 7
Buckle your britches for a full day of attraction and retention learnings on Wednesday. We will start with reflections on Controlling What You Can Control. This session will look at the ways people can have meaningful influence and impact in their communities.
Next, you will need to strap on your tool-belt as we explore RhPAP's vast community A&R Toolkit, a comprehensive resource to support communities with their attraction and retention efforts.
Speaking of Attraction, the morning's last session will broaden your lens on what attraction means and the opportunities communities may be missing out on.  
After enjoying a locally catered lunch, participants will dig into the importance of Retention, and why committees should focus the majority of their efforts here. This session's fun and interactive approach is sure to be a conference highlight.
We always love to hear stories from past attendees on how they applied what they learned when they returned home. The next session will showcase Community Champions grassroots examples of how they put shovels in the ground, built partnerships and relationships, and earned their success stories.  
Wrapping up the day's learnings will be an interactive and hands-on activity-based session, providing attendees the opportunity to consider their Next Steps in Applying the Knowledge from the day in relation to their own local attraction and retention efforts. 
Evening 

Activity: 6:00pm
Eagle Point Education Centre 
Located just minutes from Drayton Valley, the Rotary-Pembina Nordic Outdoor Education Centre is a unique setting for the Wednesday evening conference activities. Set on the banks of the North Saskatchewan River, you will have the opportunity to unwind from the day - maybe exploring some of the trail systems or taking in the scenic view of the river. Just don't forget about dinner with a locally catered barbeque sure to please your taste buds. Evening activities will also include listening to the some local musical sounds (maybe bring your dancing shoes) and browsing the local mini market with some of Drayton Valley's finest artisans. Connect with your inner camper as you enjoy a s'mores bar around the bonfire. A cash bar will be available. Shuttle service will also be available. Stay tuned for more information.  
Meals provided on Wednesday:
Breakfast, lunch and dinner plus morning and afternoon refreshments

// Go back to the top of the page
Thursday, October 8
8:30am
Indigenous Learnings
Speaker:  Sandra Lamouche
Sandra Lamouche, FNMI Success Coordinator with the Livingstone Range School Division, will provide participants with an introduction to the worldview of indigenous peoples and, in particular, an understanding of health and well-being with in a broader Indigenous model. She will also offer participants a traditional Indigenous performance.

Sandra is Nehiyaw Iskwew (Cree woman) from the Bigstone Cree Nation in northern Alberta.  She is currently completing a Master of Arts degree in Indigenous Studies, and her thesis is titled Nitona Pimadisiwin(Seeking a Good Life) through Indigenous Dance; which examines Indigenous dance as a social determinant of health and well-being. Sandra is a renowned hoop dancer, having performed and trained around the world. She is recognized by the International Dance Council and the United Nations of Dance, which is the highest authority for dance in the world.With the recent experience of COVID-19, this session offers an opportunity for attendees to reflect on the importance of well-being, community connection and the lived experience of "we are in this together" with the guidance of Indigenous philosophy.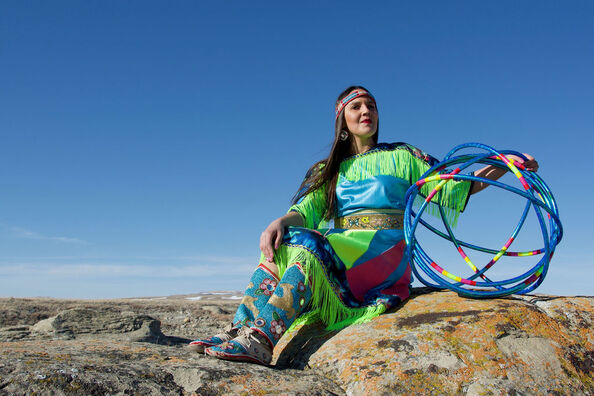 Finding Your Passion 
Speaker: Donna Lynne Erickson 
There is magic power in passion. It drives you through the muddy ruts; when others quit, it motivates you to plow through roadblocks when others tell you to turn around; and it fuels your soul when others lose enthusiasm. But how long can it sustain you? Years? Months? Days? Self-care is beyond bubble baths and nature walks. It is more than eating right and daily exercise. Self-care is expressing yourself. It is surrounding yourself with the right people. It is finding a safe place to allow your passion to lead you to a sense of fulfillment. Serving in your passion gives you more than it takes from you. It vitalizes you and ignites your community.


12:30 pm
To-Go Lunch and Safe Travels!
Meals provided on Thursday: 
Breakfast, morning refreshments, to-go lunch 
- End of Conference -
// Go back to the top of the page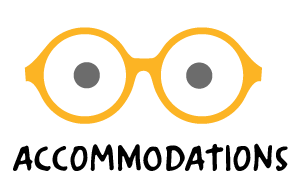 RhPAP is pleased to partner with the Drayton Valley Best Western Plus for conference accommodations. 
Conference rate beginning at $119.00+tax

Walking distance to CETC

Room reservations can be made by contacting the hotel directly at 780-621-2378 or on their website.
Reservations can also be made at the Ramada by Wyndham Drayton Valley Hotel.
Book online or call 

phone 1-780-514-7861

to make a reservation.
Conference rate beginning at $119.00+tax
Please note: The Ramada booking link requires guests to select the dates displaying the rate special.
Complete Hotel Contact Information

Best Western Plus Drayton Valley All Suites
2252 50 Street
Drayton Valley, Alberta  T7A 0C5
bestwesterndraytonvalley.com

Ramada by Wyndham Drayton Valley Hotel
2252 50 Street
Drayton Valley, Alberta  T7A 0C5
Website
// Go back to the top of the page


When is Early Bird Registration?
Early bird registration ends July 15, 2020.  
Early bird conference registration fee:  $200 (plus taxes and Eventbrite fee)
Regular conference registration fee:   $250 (plus taxes and Eventbrite fee)

How can I contact the organizer with any questions?
For any questions or concerns, please contact consultant@rhpap.ca

What's the refund policy?
Regular Refund Policy: Registration fees for the conference will be FULLY REFUNDED if you notify RhPAP via email no later than August 31st. An 80% REFUND will be provided if the cancellation is received by email no later than September 15th. There will be NO REFUND issued if the cancellation email is received after September 25th.
Please note: as we continue to plan for the conference, RhPAP is closely following health advisories in relation to COVID-19. Should the conference be postponed to a later date, registration fees will be fully refunded. 
Cancellations can be sent to the following email address: consultant@rhpap.ca
Save This Event
When & Where

Clean Energy Technology Centre (CETC)
5400 - 22 Avenue
Drayton Valley, Alberta
Canada

Tuesday, 6 October 2020 at 11:30 AM

-

Thursday, 8 October 2020 at 12:30 PM (MDT)
Add to my calendar
Organizer
The Rural Health Professions Action Plan is a collaborative partner and trusted advocate for rural Alberta communities trying to achieve greater access to health care.