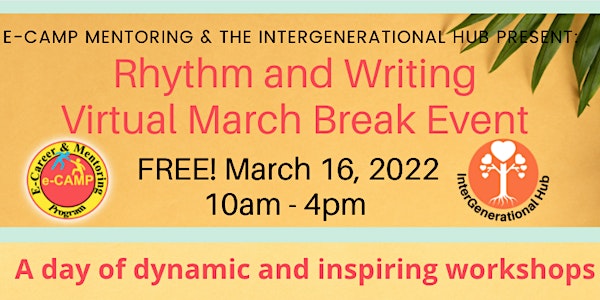 Rhythm and Writing March Break Event
Join us for a variety of spoken word, drumming, story-sharing mindfulness and affirmation, open mic sharing!
About this event
Learn tools to navigate stress, while having fun!
All workshops will take place on the same Zoom link. You can join for one, a few or all! You will need to register to receive the Zoom link which will be shared 48 hours before the event!
This is an intergenerational event for youth ages 12+ and seasoned adults 55+
Invite your friends and grandparents! Parents are welcome to join too!
Event schedule below. For workshop descriptions and facilitator information visit: intergenerationalhub.com --> March Break Event page.