Sales Have Ended
Registrations are closed
Thank you for registering and hope you enjoy the performance!
Sales Have Ended
Registrations are closed
Thank you for registering and hope you enjoy the performance!
Welcome to our inaugural event, Rhythms of 17th! This FREE music festival invites you to soak in amazing sounds along the iconic Red Mile.
About this event
The 17th Ave Retail & Entertainment District BIA has partnered with Calgary Opera, the Alberta Ballet and Arts Commons who have curated a number of local artists to bring you this FREE, COVID - conscious music and dance festival.
We have a jam-packed summer planned and we can't wait to showcase some of Calgary's most talented artists. Want to make a night out of it? Make a reservation at one of your favourite restaurants before or after the show! Click HERE for a list of some fantastic restaurants to check out on 17th Ave.
The full Rhythms of 17th schedule can be seen below and be on the lookout for ticket announcements for upcoming events!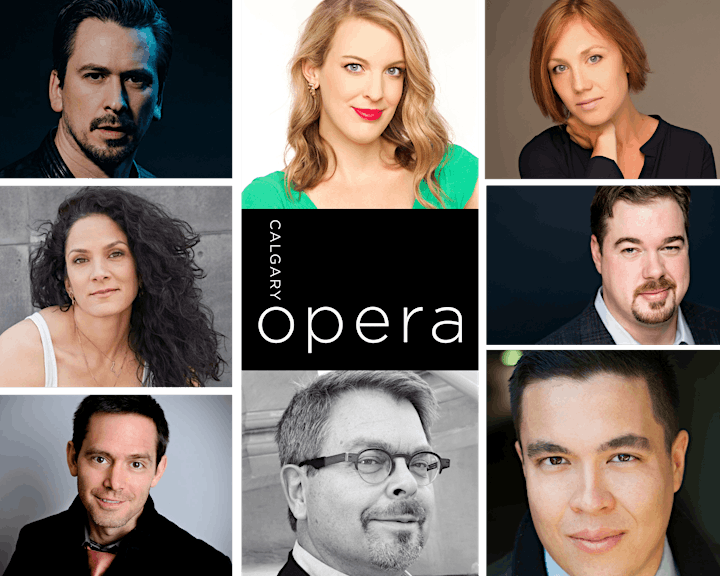 Calgary Opera Schedule
July 29th, 2021, 7:30 - 8:15 p.m. at the Field behind Western Canada High School - SOLD OUT!
August 5th, 2021, 7:30 - 8:15 p.m. at the Field behind Western Canada High School - SOLD OUT!
August 12th, 2021, 7:30 - 8:15 p.m. at the Field behind Western Canada High School
Alberta Ballet Schedule
August 6th, 2021, 7:30 - 8:15 p.m. at the Field behind Western Canada High School
August 13th, 2021, 7:30 - 8:15 p.m. at the Field behind Western Canada High School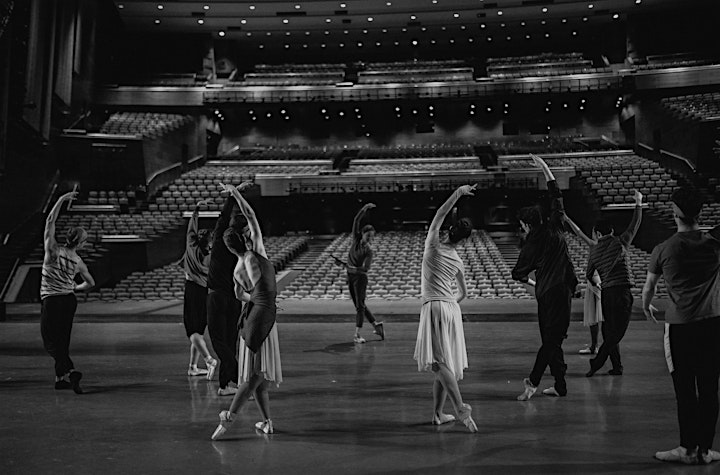 Physical distancing, hand sanitizer and mask wearing while moving around is recommended.
To make sure everyone can enjoy the music festival, there will be a seating arrangement in place. Those who will be bringing blankets/festival chairs will be sitting center to the stage.
If you choose to bring lawn chairs or folding chairs, seating will be behind those with blankets and along the sides of the audience space in section two.
Bleachers will be on site and will be located behind those with lawn chairs and folding chairs.
This seating arrangement will be implemented so that everyone can see the show from their seats. As the performances are only 45 minutes long, please restrict movement/walking during the performance unless absolutely necessary. For those with wheelchairs and other mobility means, please keep in mind that this festival will be held outdoors on a grass field. Please make appropriate arrangements to ensure mobility on the field is manageable for your needs.
Please note that there will be NO washrooms on site. If you require the use of a washroom please visit one of our neighbouring retailers or restaurants. Garbage and recycling bins will be available on site at the entrance and exit of the location. Please ensure you do your part to protect our environment and keep our green space clean.
Parking:
There will be limited parking stalls available behind Western Canada High School as well as street parking on 17th Ave SW. Other options that we recommend are car pooling, taking transit, walking or e-scootering to and from the event! Head to the link below for a list of different ways to get down to 17th Ave!
https://17thave.ca/getting-here/
Security will be available on site during the event to help ensure COVID recommendations are encouraged.
When you enter the Rhythms of 17th Festival space there will be photography, video and audio recording occurring. By entering the event premises, you consent to photography, audio recording, video recording and its/their release, publication, exhibition, or reproduction to be used for news, web casts, promotional purposes, telecasts, advertising, inclusion on websites, social media, or any other purpose by the 17th Avenue BIA and its affiliates and representatives. Images, photos and/or videos may be used to promote similar 17th Avenue BIA events in the future, highlight the event and exhibit the capabilities of 17th Avenue BIA. You release 17th Avenue BIA, its officers and employees, and each and all persons involved from any liability connected with the taking, recording, digitizing, or publication and use of interviews, photographs, computer images, video and/or sound recordings.
Note: Current Public Health Orders
To protect the health and safety of Albertans, public health orders are legally-enforceable and fines can be issued for violations.
Minimum mandatory quarantine for 14 days for anyone who is a close contact of someone with COVID-19. If you have been vaccinated and are required to quarantine, see isolation and quarantine requirements for vaccinated Albertans.
Minimum mandatory isolation for 10 days for anyone who has a confirmed case of COVID-19, or has core symptoms that are not related to a pre-existing illness or health condition: cough, fever, shortness of breath, loss of taste or smell, runny nose or sore throat.
Children under 18 are exempt from mandatory isolation for runny nose or sore throat but should stay home until symptoms are gone. For detailed information about when to stay home, please visit the Alberta Health website, linked below. https://www.alberta.ca/covid-19-orders-and-legislation.aspx
**Note: After registration, your email address will be shared with our event partners, Calgary Opera, Alberta Ballet & Arts Commons.
By entering the event premises, you waive all rights you may have to any claims for payment of royalties in connection with any use, exhibition, streaming, webcasting, televising, or other publication of these materials, regardless of the purpose or sponsoring of such use, exhibiting, broadcasting, webcasting, or other publication irrespective of whether a fee for admission or sponsorship is charged. You also waive any right to inspect or approve any photo, video, or audio recording taken by the 17th Avenue BIA or the person or entity designated to do so by the 17th Avenue BIA. You have been fully informed of your consent, waiver of liability, and release before entering the event.**
Organizer of Rhythms of 17th