Description
RIC Centre is pleased to announce that it will be hosting a " B2B Sales: What Metrics Do You Need to Understand" Expert Speaker Series Seminar this fall.
B2B Sales Metrics – What You Need to Understand
Building an excel sheet which talks about how fast your sales will grow and how many new customers you will close is nice but it by itself is not based in reality. What you need to anchor your revenue projections is an understanding of what your sales conversion ratios are from an initial cold call to a close. This will tie in closely to your average deal size and then you have to factor in the sales cycle itself to generate a more accurate picture of your sales growth. Our session will look at what the most important sales conversion metrics are for you when you are looking to grow your startup.
Remember that this Expert Speaker Series seminar is also a great opportunity to network with other tech startups and professionals.
Date: Monday, November 28, 2016
Time: 12:00pm – 1:30pm
Venue: Xerox Research Centre of Canada (Pake Auditorium)
Address: 2660 Speakman Drive, Mississauga, ON L5K 2L1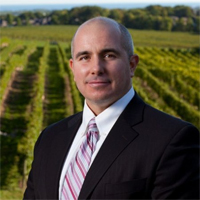 Steve Gruber, Founding Partner, Venture Accelerator Partners Inc.
Since founding VA Partners in 2006, Steve has assisted firms in generating millions of dollars in revenue, driving millions of website pageviews and booking hundreds of meetings.

Steve's successes at VA Partners include:
Closing multiple customers creating a $2,000,000 annuity stream for a finance company
Closing $500,000 for a new client in the first year of the engagement
Working with an industrial focused work truck leasing and rental provider to develop the Ontario market and growing their client base from 1 to over 60 clients in 3 years
Development and management of a marketing strategy encompassing web, content marketing, SEO, Google Adwords and social media for a large international industrial and environmental services company
Steve has over 18 years of sales leadership, business development, direct sales and marketing experience. He has dramatically increased sales at growing companies in a range of industries from business software, IT, telecoms, cleantech to industrial. Prior to founding VA Partners, Steve worked in the transportation, IT and telecom sectors, with 6 of those years working in Boston. Steve has an MBA from the University of Toronto.
Steve attends a variety of networking events in the Hamilton and Niagara area. When not working Steve is spending time with his family and RVing.
Please note: The Expert Speaker Series are free for incubator tenants and graduates (because of the RIC Incubator Program fee structure). The event has a minimal $10 fee (+ Eventbrite charges) for all other clients to cover the lunch component of the workshop.
For more information, please contact:
Jane Dong
Communications Officer, RIC Centre
T: 289-373-3050 x 201
E: communications@riccentre.com