Description
RIC Centre is pleased to announce that it will be hosting a "CEO Secrets for Growing Your Organization" Expert Speaker Series Seminar this fall.
CEO Secrets for Growing Your Organization
Most entrepreneurs find themselves dealing with three core challenges:

They find themselves carrying the majority of the responsibility and accountability – in spite of having great people in place!
They are in constant fear of running out of cash – they just can't seem to go fast enough!
Irritating details seem to consume their time – leaving them with no time for the work that really matters!
This presentation is designed to show you why traditional approaches to growth fail and the 3 secrets that Gamechanger CEOs use to meet their milestones – without killing themselves or their staff.
Date: Monday, October 24, 2016
Time: 12:00pm – 1:30pm
Venue: Xerox Research Centre of Canada (Pake Auditorium)
Address: 2660 Speakman Drive, Mississauga, ON L5K 2L1
Speaker: Sharon King, Starfield Consulting Ltd.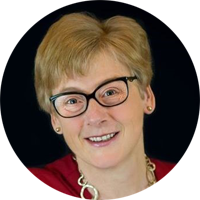 Published internationally, Sharon is considered an expert on business models that work! For the last 20 years she has been working with both young organizations and young-at-heart multinationals to implement approaches that encourage more innovation, agility and efficiency
Please note: The Expert Speaker Series are free for incubator tenants and graduates (because of the RIC Incubator Program fee structure). The event has a minimal $10 fee (+ Eventbrite charges) for all other clients to cover the lunch component of the workshop.
For more information, please contact:
Jane Dong
Communications Officer, RIC Centre
T: 289-373-3050 x 201
E: communications@riccentre.com