Description
RIC Centre is pleased to announce that it will be hosting a "Health IT Procurement" Expert Speaker Series Seminar this fall.
Did you know that August 1

st

was a game-changer for Health IT companies?
On August 1, 2016, Health IT was awarded its own Special Identification Number (SIN) under Schedule 70 (132-56) of the GSA. The 2017 Health IT spending forecast is for $31.3 billion, largely by government.
What does this game-changer mean?
If you are already doing business in the US, or thinking about it, this means that you could now consider the US federal government as a possible customer! Under the Trade Agreement Act (TAA), Canadian firms can be listed on the General Services Agency (GSA) "Schedule" to sell to the US government; something usually only Defense, Security, or Aerospace companies have considered an opportunity in the past.
This seminar brings forward the perfect opportunity for individuals interested in growing their Health IT sector businesses and learning more about any of the following:
The benefits of the US government as a customer

What a GSA listing really means

What it takes to get a listing

What it costs and what the timelines looks like

The Procurement Pathway from GSA listing to a contract

Examples personal experiences
Remember that this Expert Speaker Series seminar is also a great opportunity to network with other Health IT startups and professionals.


Date: Monday, October 17th, 2016
Time: 12:00pm – 1:30pm
Venue: Xerox Research Centre of Canada (Pake Auditorium)
Address: 2660 Speakman Drive, Mississauga, ON L5K 2L1


Dan Wasserman, Founder, Mammoth Health Innovation Inc.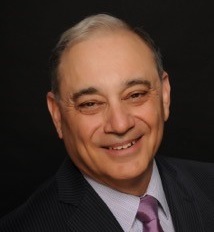 Dan Wasserman is a serial entrepreneur and the founder of Mammoth Health Innovation Inc. He also served as an Executive in Residence at ventureLAB for six years where he created the Healthcare Ecosphere, one of three provincially recognized healthcare innovation initiatives.
Dan started his career in the advertising agency business rising to the senior management ranks in short order. He then went on to build the first business dedicated to competitive intelligence, which was sold to AC Nielsen. Next, he co-founded a technology company dedicated to protecting creator rights as the entertainment industry transitioned from analog to digital. After nearly three years of working with Hollywood, he returned to Canada and developed the promotion that generated over $25 million in first year revenue for Sympatico™ ensuring it became the largest Internet Service Provider in the country. From there Dan consulted for a number of emerging technologies until one of his US clients convinced him to relocate to Virginia, just outside of Washington, DC.
In 2010, after eleven years of working in the DC area, Dan returned to Canada. For five of those years he headed the DC office of a government contractor where he dealt with top Pentagon brass, all of the "three letter agencies," and senior law enforcement officials, including the Joint Terrorism Task Force. In 2006 he was one of three finalists for the "Innovation of the Year Award" by the International Association of Chiefs of Police (IACP).
During his final years in DC he formed a partnership with Dr. Bruce Merrifield, the creator of three key pieces of US legislation that still drive American innovation; the Limited Liability Company (LLC), the Small Business Innovation and Research (SBIR) program, and INPACT, the model that underpins the commercial successes of such countries as Israel, Ireland, and India.
He has sat on a number of not-for-profit boards of directors, both in Canada and the USA and is one of the three founding directors of the Refined Manufacturing Acceleration Process (ReMAP), a federally funded Business-Led National Centre of Excellence.
Dan has a BSc (Biology) from the University of Toronto and an MBA (Marketing) from York University/Schulich School of Business.
Please note: The Lunch&Learn series are free for incubator tenants and graduates (because of the RIC Incubator Program fee structure). The event has a minimal $10 fee (+ Eventbrite charges) for all other clients to cover the lunch component of the workshop.
For more information, please contact:
Jane Dong
Communications Officer, RIC Centre
T: 289-373-3050 x 201
E: communications@riccentre.com