Description
RIC Centre is pleased to announce that it will be hosting a "Product Development" Expert Speaker Series Seminar this summer.
The process of product development includes many steps and milestones, but the essence can be distilled down into two questions; does it work and can I make money on it?
This talk will give an overview of the development process and focus on steps to help answer these two questions.
Date: Monday, August 8, 2016
Time: 12:00pm – 1:30pm
Venue: Xerox Research Centre of Canada (Pake Auditorium)
Address: 2660 Speakman Drive, Mississauga, ON L5K 2L1
Moderator:
Scott Parsons, Founder of Launch Product Development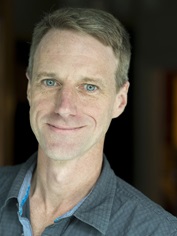 Scott Parsons has been providing design, manufacturing and product development support to businesses for more than 20 years. His ability to guide and mentor others through the design and manufacturing process lead him to start Launch Product Development.
Scott has an impressive portfolio which includes designs for several automotive brands such as GM, Ford, Volkswagen and Audi. He's also been granted several patents for his innovative design solutions.
Please note: The Expert Speaker series are free for incubator tenants and graduates (because of the RIC Incubator Program fee structure). The event has a minimal $10 fee for all other clients to cover the lunch component of the workshop.
For more information, please contact:
Sadaf Mehdizadeh
Communications Officer, RIC Centre
T: 289-373-3050 x 201
E: communications@riccentre.com