Description
We're looking for startups to join our February virtual and in-house incubator cohort.
Interested? Come to our info session and tour.
---
What our startups have to say.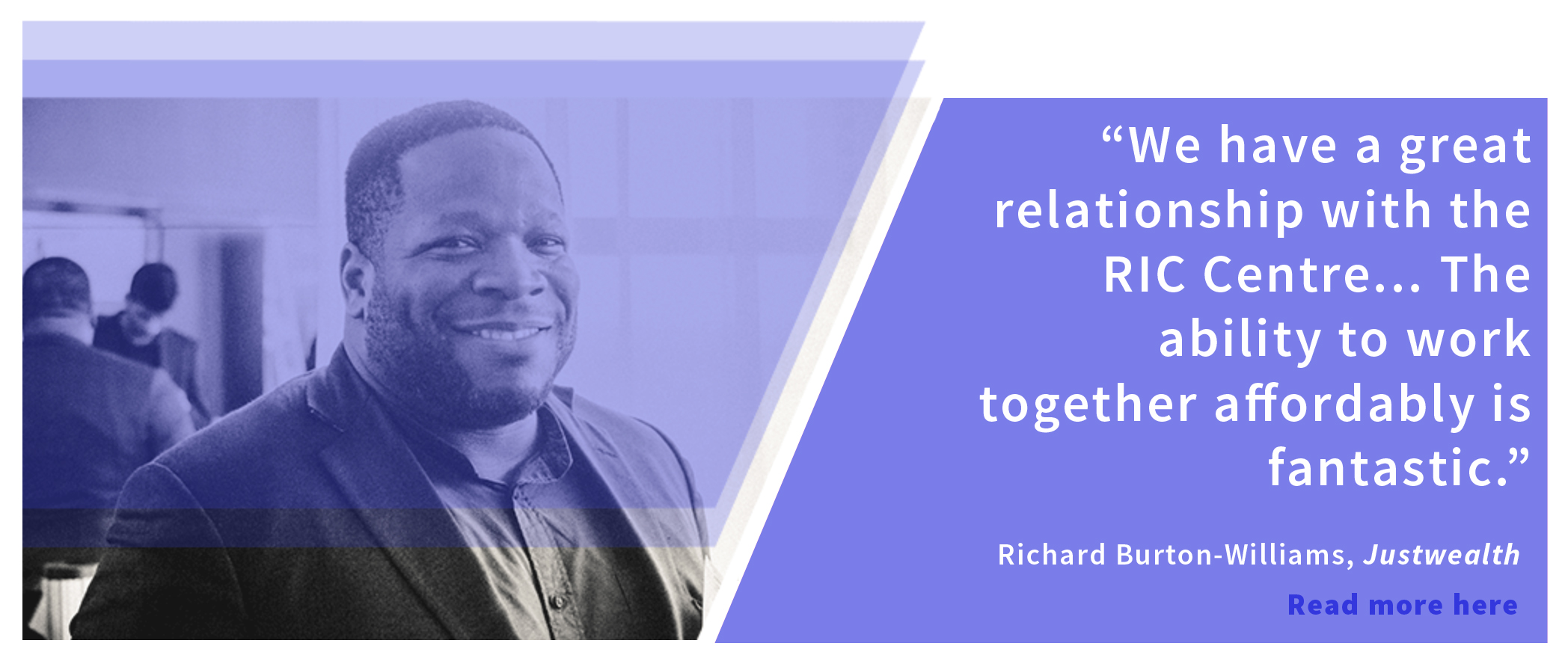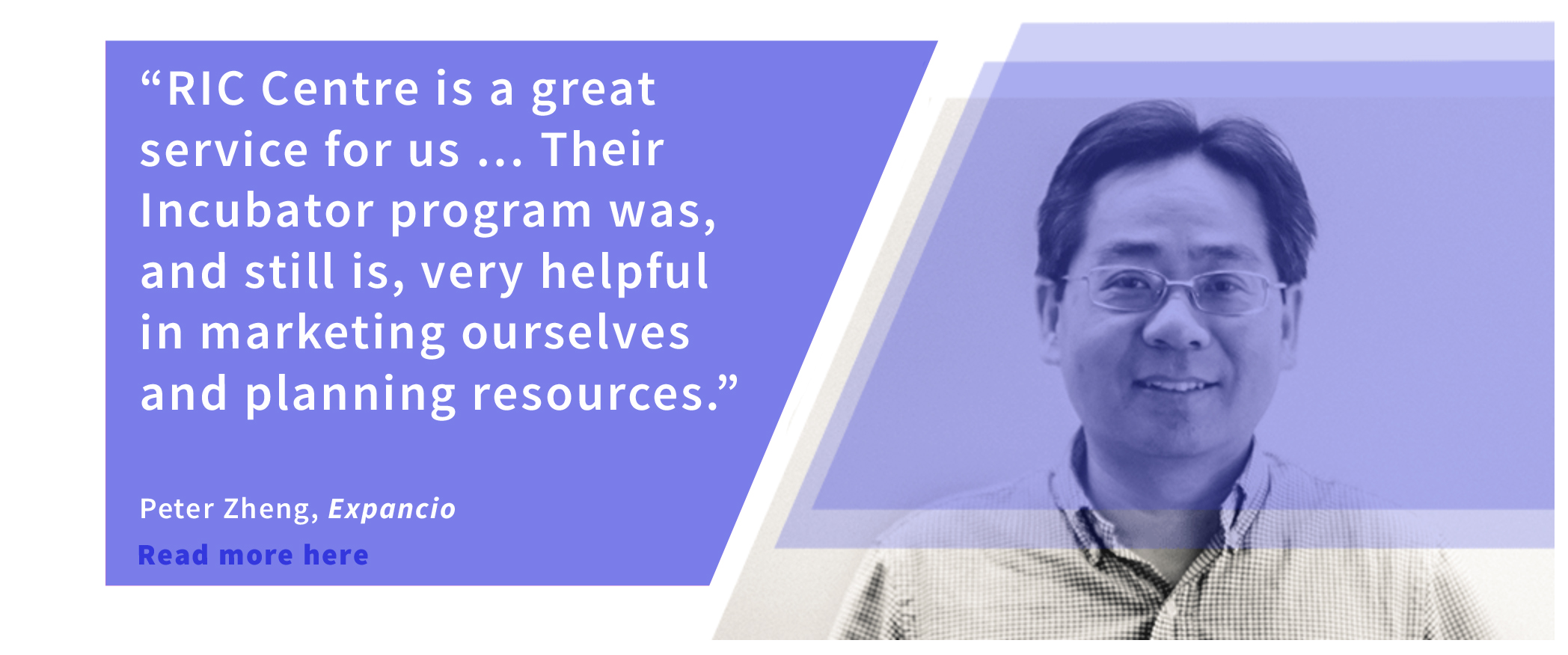 ---
About our virtual and in-house incubator.
The RIC Centre Business Incubator offers world-class research and support services to help fast track innovative businesses to market with a focus towards the convergence of technologies in the advanced manufacturing, clean technologies, and industrial Internet of Things sectors.
The incubator includes private office spaces and virtual residency where selected RIC Centre tech startups have priority access to RIC's Entrepreneur-in-Residence mentoring services for a period of six months. Based on their specific needs, clients also have a wealth of technology and research facilities available through the Xerox Research Centre of Canada (XRCC) fee-for-service model.
Companies who get the most value from RIC Centre's Incubator program generally fit the following criteria:
Are ready or nearly ready to launch their product/service (MVP, beta, or commercial) or have already made sales (depends on industry)

Can realistically achieve a specific, significant business milestone in the next six months

Require office space to work from daily and/or access to conference rooms
If selected, your company will benefit from:
Private office space (for extra fee)

Access to meeting rooms (with up to 130 people capacity!)

Accelerated mentorship model with priority access to Entrepreneurs-in-Residence and our 100+ Advisors

First choice at monthly Professional Service Provider Office Hours (Intellectual Property, Legal, Finance, and Funding)

Ability to choose topics for our informative monthly speaker sessions

Perfect your pitching skills by fast-tracking through our Champion Series of 3 progressive pitch panels

Exceptional networking opportunities at our private CEO Peer2Peer events

Targeted feedback from our network of angel investor and venture capital group representatives to make your company investable
New businesses built on innovation need help opening doors and making essential connections that will grow their business and accelerate their market expansion. The RIC Centre Incubator offers a dynamic, collaborative environment along with the global credibility of XRCC, to provide low-cost yet, essential business-building services.
Successful applicants are given milestones to keep their business development on track as they progress through RIC Centre's advanced incubator program. There is a nominal monthly fee for office space and incubator programming. Our sole goal is to help you fast-track your business to market in a six-month time frame!
---
To learn whether the Incubator Program is right for your company, please attend this free info session and tour! We will discuss the application process, deadlines, and onboarding details.
For any questions, please contact Alex Senson, Senior Business Strategist at RIC Centre, at alex.senson@riccentre.com.