About this Event
Set on the last day of band camp, in the hot summer of 2019, a group of Artists try to complete their unfinished business before the night ends.
The setting is The Shore Club, the year 2019. It's the last day before everyone goes back to the real world, but there's still a summer's worth of unfinished business to resolve. At the center of the action is camp director Rich Aucoin, who struggles to keep order while he falls in love with confetti cannons, Gym class parachutes and heavy synth base lines. He is busy trying to save the Shore Club from the deadly dark electronic world KDZ has reigned down from a piece of Home Bass's Skylab. All that, plus: a dangerous waterfall rescue, love triangles, misfits, cool kids, and CROWD KARAOKE (YES you read that RIGHT). The questions will all be resolved, of course, at the big talent show at the end of the day, featuring you, THE AUDIENCE.
CAST
Rich Aucoin
KDZ
+ YOU
Crowd Karaoke: Crowd karaoke- The best kind of karaoke is the kind where you're surrounded by your friends singing together at the top of your lungs, this set is exactly that and only that. expect to lose your voice to Under Pressure, Don't Stop Believin and Bohemian Rhapsody.
19+ ID Required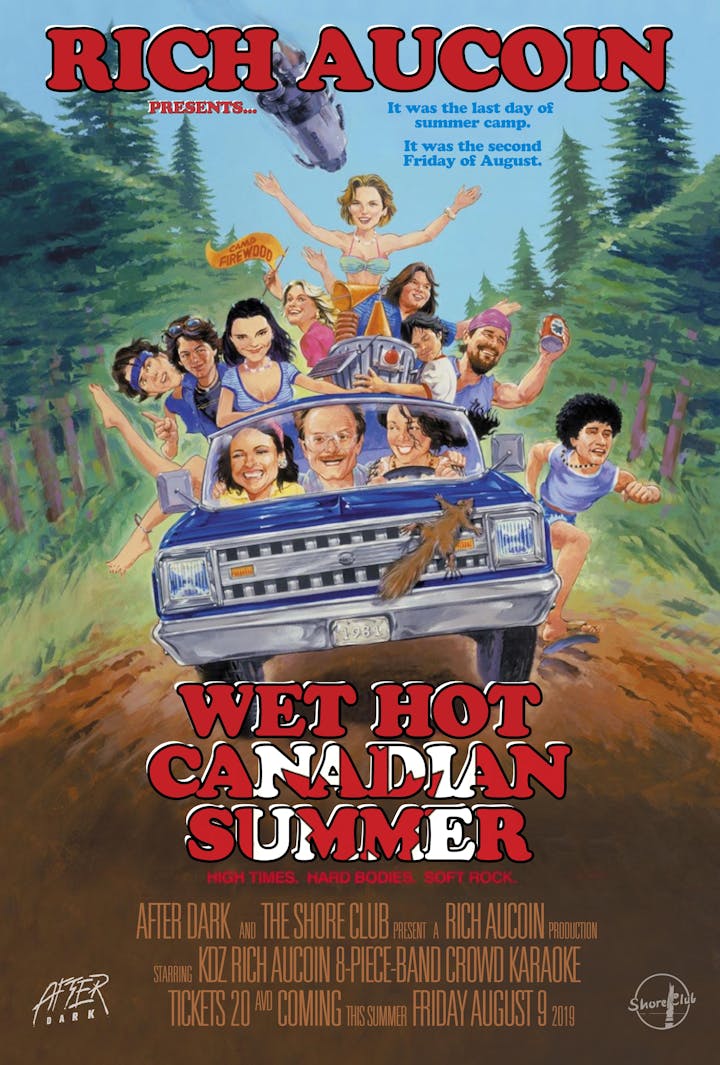 Performers
Date and Time
Location
Refund Policy