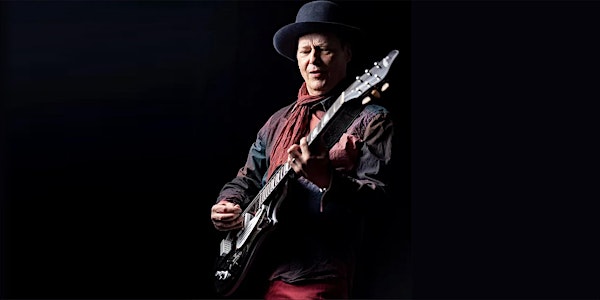 Richard Lloyd Group (of Television)
Ages 19+
Mills Hardware Presents
Richard Lloyd Group (of Television) with guest Mike Trebilcock — Live at Mills Hardware!
When and where
Location
Mills Hardware 95 King Street East Hamilton, ON L8N1A9 Canada
Performers
Headliners
More Performers
About this event
3 hours

Ages 19+

Mobile eTicket
"One of the greatest guitarists ever — the truly unique Richard Lloyd." — Johnny Marr
"My longtime friend and musical hero Richard Lloyd has lived the kind of life memoirs were invented for." – Jeff Tweedy
"Everything he played was so forceful and spirited. Sometimes you do multiple takes of a solo, and you either pick one or do a comp and use tiny pieces of all of them. I think everything Richard played was a one-take deal. There was no reason to second-guess it." – Matthew Sweet
At age 15, Richard Lloyd made a wish to become a famous guitarist who'd have an historic impact on rock 'n' roll. Just over a decade later (having made his first public appearance onstage in 1970 with blues icon John Lee Hooker) that wish was granted. The now-legendary guitarist is widely regarded as a lodestar of the golden age of NYC rock, thanks in part to his work as one of the principals of Television. That band's 1977 debut album, Marquee Moon, is one of the most timeless releases of its era and most critically acclaimed albums of all time (Pitchfork has named it one of the top three albums of the '70s, rating it a perfect 10). Lloyd knocked out listeners worldwide with his transcendent guitar technique in that band and the acclaimed solo debut (1979's Alchemy) that followed, further cementing his reputation as a brilliant instrumentalist and songwriter. While substance use diverted his energies for several years, by the mid-'80s Lloyd was clean, sober, and productive, releasing 1985's Field of Fire and 1987's live Real Time. His signature playing is all over Matthew Sweet's early-'90s output (lending vibrant lead guitar to tracks like "Divine Intervention," "I've Been Waiting", "Evangeline" and "Sick of Myself"), and he has also played alongside the likes of Patti Smith, Robert Quine, John Doe, Chris Stamey, Anton Fier, and Chris Butler, and has filled in on guitar for the reunited Rocket From The Tombs (in addition to occasional reunion gigs with his former Television bandmates until his amicable departure from the group in 2007). Lloyd has carved out a varied and expansive career, and been newly prolific in the last couple of decades, releasing a half-dozen albums since 2001, the most recent being 2018's The Countdown. He's also a deft storyteller: His lauded 2017 memoir Everything Is Combustible unpacks a lifetime of remarkable anecdotes and offers an embarrassment of riches for anyone who has charted his musical evolution over the last 50 years. First and foremost, however, Lloyd is as his teenage self dreamt. "I say I'm a guitarist, and people say 'What kind of a guitarist are you?', and I say I'm an electrical guitarist," Lloyd remarked a few years back, echoing a passage in Everything Is Combustible. "I play the electricity, the electricity plays me, and then we dance. And the guitar is the instrument through which I dance with the electricity."
Lloyd will be backed by second guitarist David Leonard (Chris Spedding, Rick Derringer), drummer Kevin Tooley (John Cale, Lou Reed, Klaus Nomi, Certain General), and bassist Tom Currier (Dave Davies, The Jigsaw Seen).
Instagram | Spotify | Apple Music
•
Mike Trebilcock is a film composer, songwriter, producer and multi-intrumentalist. He has created unique scores, themes, and songs for feature films (Crabs!, The Fight Machine), shorts (Orchid, Karakout, T3-WRT), theatrical productions and podcasts. He is also the singer/songwriter/guitarist/producer of horror-rock band Sematary Spawn, and is the leader of the power-pop/punk band The Killjoys. He composed themes for the podcasts We Like Theme Parks (nominated for three Canadian Podcast Awards: Outstanding Main Title Theme Music for a Series, Outstanding Original Music and Lyrics for a Series, and Outstanding Society & Culture Series), What Happened at Braley Pond, Movie Madhouse, The Vicious Circle and THK: Toku, Heroes & Kaiju.