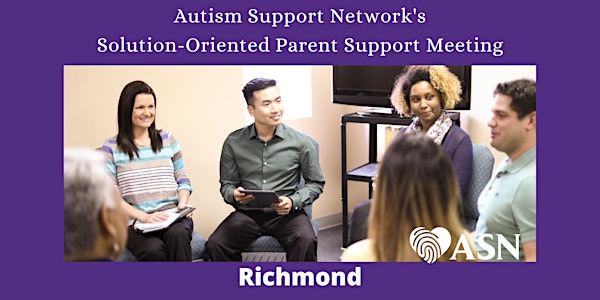 RICHMOND Solution Oriented Parent Support meeting - IN PERSON
Please join us for discussion and networking. New Parents and experienced parents are welcome!
When and where
Location
Pacific Autism Family Network 3688 Cessna Drive Richmond, BC V7B 1C3 Canada
About this event
Parents from all areas are welcome to attend this solution-oriented support meeting. Come meet other parents who have autistic children, discuss your pressing issues, and find community and support. The focus of this meeting will be on supporting parents and providing information to them about autism treatment, starting and running a home-based ABA program and any other questions you may have.
This meeting is hosted by the ASN's Education Coordinator, Elaine Wadell. Elaine was a founding board member of the Autism Support Network. She has been an active member of the Autism community since her oldest son was diagnosed in 2005. She is a parent to 3 boys, an entrepreneur and advocate who believes in equitable access to education and treatment across the lifetime, regardless of socioeconomic and cultural factors. She is an experienced parent who has been through the processes of diagnosis, setting up an ABA program, navigating the school system, homeschooling, working with MCFD, and adult transition with CLBC. She is committed to helping families find support and navigate through difficulties at any point in their child's development.
Join us IN PERSON at the Richmond Pacific Family Autism Network Building at:
3688 Cessna Dr, Richmond