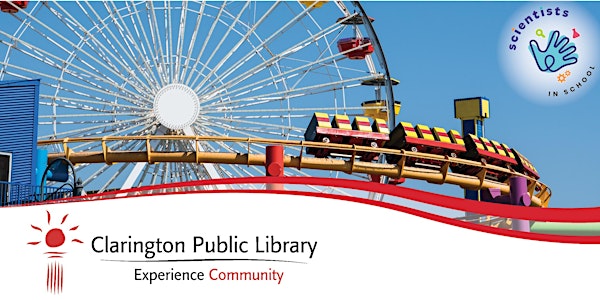 Ride'n'Roll with Science! (Scientists in Situ, March Break 2022)
Virtual Workshop from Scientists in School!
About this event
[Ages 4 to 12]
Online (Live)
Monday, March 14th
2:00 to 3:00 p.m.
Advanced registration required; space is limited. Register online, in person, or by phone.
Welcome to the amusement park - where we'll be bumping, spinning, zipping and rolling! Discover the actions and reactions of bumper cars. Explore the forces at work when you spin. Create a zipline while investigating gravity. Design a roller coaster to meet a challenge. It's all about the physics of riding'n'rolling!
This virtual workshop includes a science kit which can be picked up at any branch in advance! An email including the link to the online meeting will be sent to attendees in advance of the virtual event and once the kits are ready to be picked up.
Please limit registrations to one per household, and share devices where possible! Register today!
Please note: children under six may require the assistance of an adult.
Presented in partnership with Scientists in School.