Description
Planned maintenance and inspections are essential to ensure the optimal performance of your drilling rig and maintain the safety of your personnel. However, if you know what to watch out for between inspections, you can identify issues that could cause accidents or down time, or even the worst happening — a failure.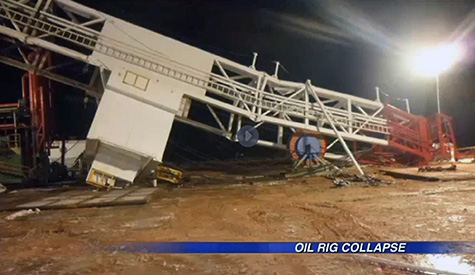 Proper training will reduce the risk of accidents and protect both the asset and your personnel.
Oil Country Engineering offers a one-day workshop to train rig managers, safety personnel and operators how to identify potential equipment problems on a land rig. Our training is CAODC and API compliant, and workshop participants learn how to:
verify the condition of a rig's equipment
independently carry out a basic (visual) rig inspection
describe the main inspection criteria for major equipment
identify major items that have an impact on the safety and operation of a rig
recognize indicators of the overall condition of a drilling rig
list the relevant standards and their implications for drilling equipment
evaluate basic maintenance and inspection procedures on the rig to identify compliance with good working practices and industry standards
Lunch is provided and included in the cost of the training.