Rise Africa

Saturday, 7 September 2019 from 5:00 PM to 8:00 PM (EDT)
Event Details
Rise Africa is a social movement designed heal the African Nation of the enduring impact of colonization and the enslavement of the African people around the globe. Each year, on world forgiveness day, Dr. Joan Samuels-Dennis, Founder of Becoming Canada hosts a mass forgiveness and prayer ceremony with members of the African Diaspora who acknowledge our need to heal from the wounds of the past.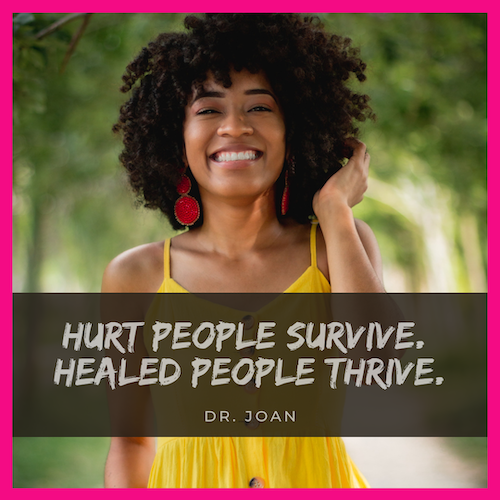 The inspiration for Rise Africa came in a vision Dr. Joan received in January of 2017. In this jaw-dropping encounter, recorded in her book 490: Forgive and Live Fearlessly, God commands Dr. Joan to RISE three times. Though she initially believed the vision spoke directly to her life, new insights and revelations confirm the vision is intended for the African Nation who have endured great injustice and unmerciful acts over the past 400 years.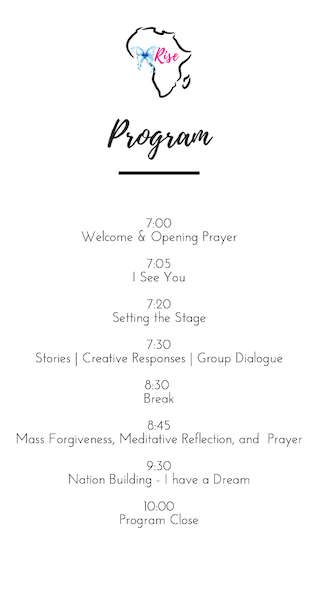 There is a moment to which the African Nation must return. We must return to 1619 when the mass enslavement of the African took root in the consciousness of our colonizers. The injustice of slavery is a wound that has received very little attention for over 400 years. We know it is present, but we look away. We deny its connection to our current struggles.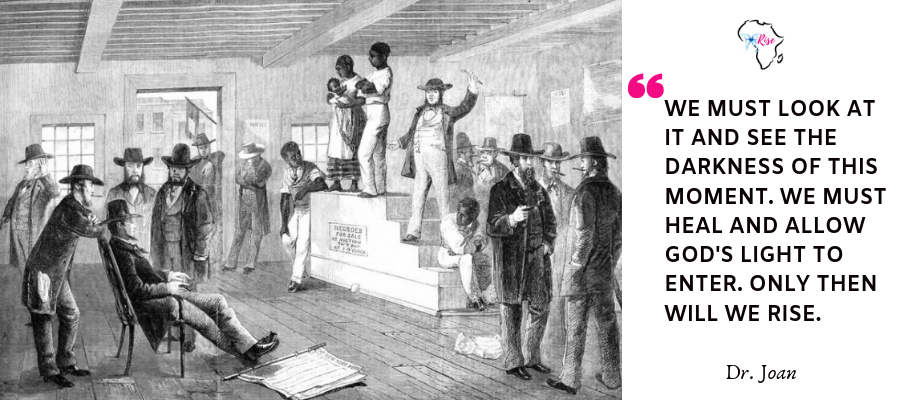 On September 7th, 2019,Dr. Joan Samuels-Dennis, forgiveness therapist, author, and transformational speaker, will host a mass forgiveness and prayer ceremony for and with members of the African diaspora. Dr. Joan is the author of 490: Forgive and Live Fearlessly. She has mastered the art of what she calls conscious forgiveness and knows it's profound effects in bring healing and restoration to her client's lives.

Join us on Saturday, September 7th in Brampton as we take the first steps in the nation-building dialogue.  Enjoy stories that speak to our lived experience. Engage in thoughtful dialogue. Heal with forgiveness and prayer. Develop practical strategies for restoring the African Nation. When we heal, the very consciousness of humanity will shift.

When & Where

Becoming Canada
16 Blaketon Court
Brampton, ON L6P 1K8
Canada

Saturday, 7 September 2019 from 5:00 PM to 8:00 PM (EDT)
Add to my calendar
Organizer
Dr. Joan is a speaker, author, forgiveness therapist and life coach in the Brampton area. She has a desire to see every woman transform into the most powerful, loving, and authentic version of themesleves. She is the author of 490: Forgive and Live Fearlessly, a book which bring an incredible message that inspires people to embrace their true essence, push through moments of intense struggle and live the purpose-driven life.