Location
Museum of Anthropology at UBC
6393 Northwest Marine Drive
Haida House
Vancouver, BC V6T 1Z2
Canada
Join us in celebrating the contributions of Dr. Nancy Turner and enjoy an Indigenous luncheon at the Museum of Anthropology.
About this event
Description: Dr. Nancy Turner's life work has captured Indigenous knowledge and languages of plants and landscapes. Join us to hear from Nancy and her learn about her facinating work across British Columbia. Participants will enjoy a presentation and booksigning, with the Museum available for touring.
About Dr. Nancy Turner: Dr. Turner is an ethnobotanist and Distinguished Professor Emerita, School of Environmental Studies, University of Victoria, Canada. She has worked with First Nations elders and cultural specialists in northwestern North America for over 50 years, helping to document, retain and promote their traditional knowledge of plants and environments, including Indigenous foods, materials and traditional medicines. Her two-volume award-winning book, Ancestral Pathways, Ancestral Knowledge, integrates her long term research. Her latest book is coauthored with Quwut'sun Elder Dr. Luschiim Arvid Charlie: Luschiim's Plants: Traditional Indigenous Food, Materials and Medicines.
Dr. Turner has received a number of awards for her work, including membership in the Order of British Columbia and the Order of Canada; honorary degrees; the Federation for the Humanities and Social Sciences' Canada Prize in the Social Sciences for Ancient Pathways; and The Royal Society of Canada's Innis-Gerin Medal.
About Pacific Dogwood Chapter: The Pacific Dogwood Chapter NSDAR is aptly named after the native Pacific Dogwood (Cornus nuttallii) which is BC's official flower. This Chapter dedicates its work to the conservation of history, environment and culture.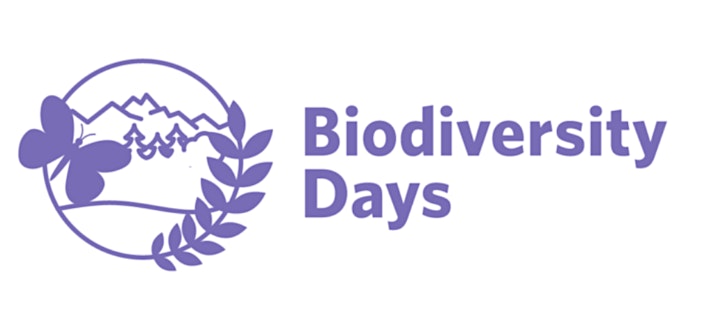 About Biodiversity Days: Hosted by UBC Botanical Garden in collaboration with SEEDS Sustainability Program and CCUB Climate Crisis in Urban Biodiversity Initiative, this years celebration features family nature walks, a student Research to Action Showcase, guided tours, virtual events, practical workshops and more. Biodiversity Days is made possible with funding provided through the UBC Botanical Garden Community Outreach Fund.
Questions? Reach us at: garden.programs@ubc.ca