Description
Rising Strong is about figuring out what it takes to get back up after a fall and how owning our stories of struggle can give us the power to write our own daring new ending.
Struggle can be our greatest call to courage and the clearest path to a wholehearted life.
Rising Strong tells us that if we are brave with our lives often enough, we will fall. The stories we tell ourselves about our fall, personal or professional, can keep us stuck in a cycle of fear, grief, self doubt and regret. The fear keeps us small and afraid of try again.
The Rising Strong curriculum helps participants challenge those stories we so often tell ourselves and instead of repeating them, believing them and becoming stuck in them, we learn to write new stories that can change our future.
Dr. Brown teaches that when we deny our stories, they define us. This seminar helps us rise form our falls, overcome our mistakes and face hurt in a way that brings more wisdom and wholeheartness to our lives.
Over the Rising Strong™ 8 week seminar sessions, Patricia (certified daring way facilitator candidate) will guide the group with experiential exercises, personal exploration, watch exclusive Rising Strong videos from Brené Brown created specifically for Rising Strong™ participants and Patricia will provide opportunities for personal reflections and growth in a safe, supportive and fun environment.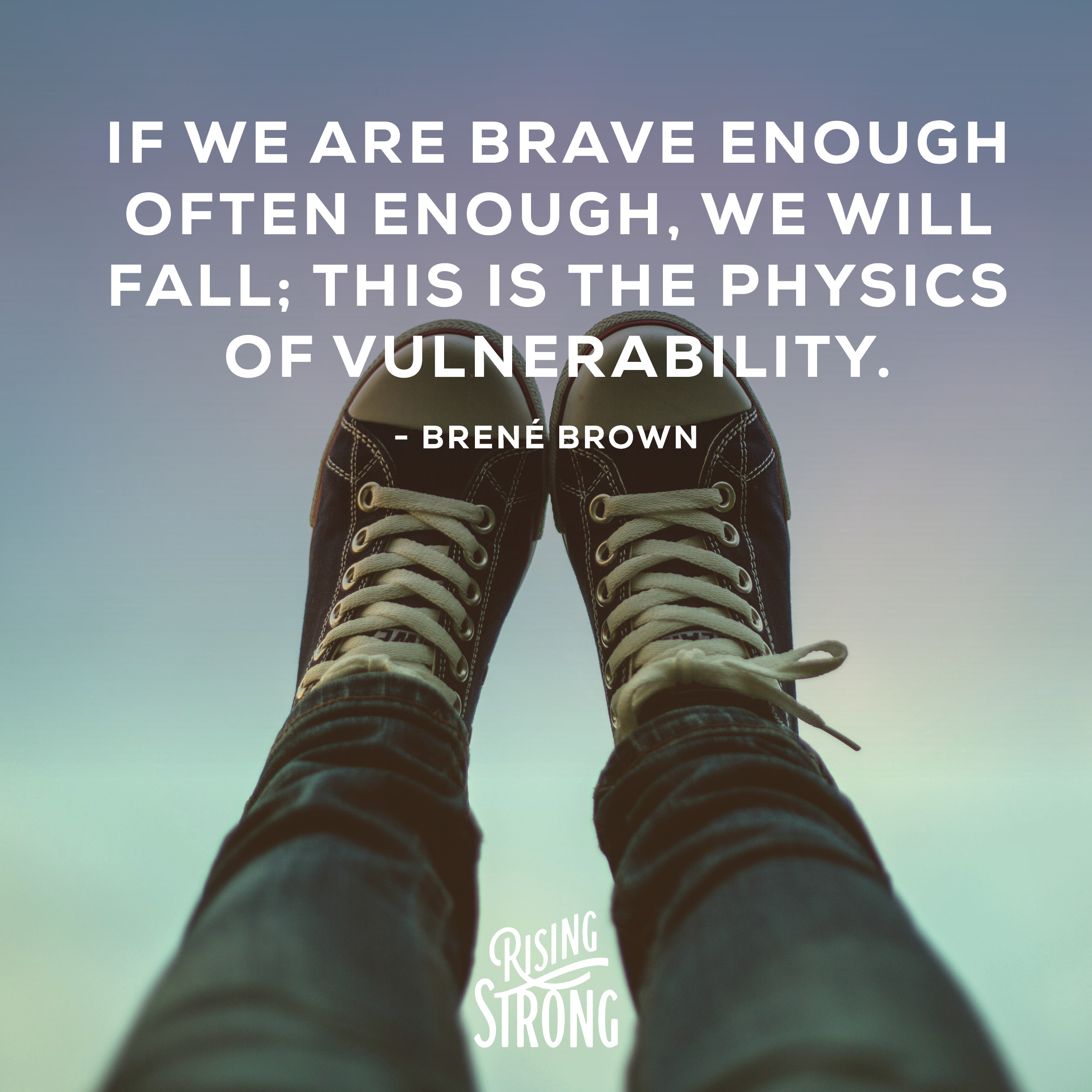 ---
Do you want to have more joy, gratitude, contentment, authenticity, courage, calm and creativity in your life?
Would you like to have more compassion and acceptance of yourself and others?
Do you need help getting back up after a fall, disappointment or a setback in a personal or professional life?
Are you going through a transition?
Would you like to learn positive, proactive tools and strategies to live a more fulfilling, wholehearted and empowered life?
If you answered yes to any of these questions then the Rising Strong Seminar is right for you.
Book your seat today, space is limited!
---
The Rising Strong™ Workshop is designed to address your personal goals, relationships, professional and creative lives.
During the Rising Strong™ Workshop, you will learn and experience how to:
Clarify Your Core Values
Recognize Emotions & Increase Curiosity
Improve Relationships
Increase Resiliency & Courage
Cultivate Wholehearted Living
Engage in Experiential Learning
Learn the process of The Reckoning, The Rumble and the Revolution
Explore key components of Dr.Browns research regarding Shame, Vunerability, Trust, Grief, Forgiveness and the Power of Story
Practice Gratitude, Joy & Authenticity in your everyday life


---


*Workbook, refreshements and snacks included
*Seminar is held EVERY TUESDAY FOR 8 WEEKS (6-8pm)
*This Seminar may be covered in part by your health benefits plan, for more details contact: 1.833.851.5320
*All participants will be screened prior to event to ensure this seminar is right for you at this time