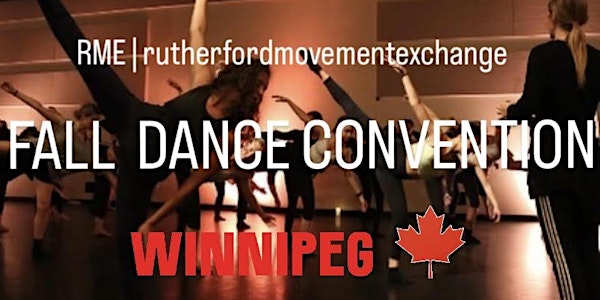 RME's Fall Dance Convention- Winnipeg, Manitoba
An exciting one of a kind dance event coming to Winnipeg for the first time! A weekend full of invigorating classes from top faculty! (
When and where
Location
Radisson Hotel Downtown Winnipeg 288 Portage Ave Winnipeg, MB R3C 0B8 Canada
About this event
Date:
October 29th and 30th, 2022
At RME, our dancers, supporters and community will ALWAYS be at the heart of what we do, and how we do it. We are committed to providing an ever-evolving, safe and inclusive space for ALL dancers, staff, and movement educators to thrive and grow in. RME has, and always will stand for equality, inclusivity and community. We are home to the top choreographers and dance educators in the country.
Our mission in Winnipeg:
We want to provide dancers from Winnipeg and surrounding areas with an amazing opportunity to train, experience and learn from some of Canada's top choreographers, teachers and dancers in a vibrant and energized convention setting. We are a one of a kind experience that has sold out the past 15 events we have hosted in Toronto. We will be the first of its kind to ever come to Winnipeg. This is a very important, necessary and exciting step in uniting and celebrating the Winnipeg dance community.
Classes:
Dancers will have the opportunity to train in Contemporary, Modern, Technique, Hip Hop & Jigging, Jazz, Pilates, Mindfulness and Performance Mindset. We will be giving away scholarships to future RME events and prizes to attend and create awareness for other local events happening in the city.
Fall Dance Convention Faculty Members include:
Stephanie Rutherford
Jac Valiquette
Rachael McLaren
Tiffany McLachlan
Mikey Harris
Sofia Constantini
Ashley Coulson
Fall Dance Convention Ambassadors include:
Ashley Coulson
Madison Foley
Demetri Apostolopoulos
Veta Moore
Times: To be confirmed 2 weeks before the event
LIMITED SPACE!