Road Map to Inner Peace, Happiness and Loving Kindness - (PHL) One Day Tour
Description
"Imagine how much easier life would be if every time you start to feel stressed out and exhausted, or in a state of panic and anxiety.., you could quickly activate your inner strength and regain peace...
Have you ever?
Wished life's distractions could stop...so you could be simply present, peaceful and productive.
Have you ever?
Experienced turmoil when making big decisions, noticing how the anxiety builds the longer you dwell in "all the options" and delay choice regarding: business, work, relationships..
Have you ever?
Experienced your mind racing because it's so full of ideas?
Have you ever?
Enjoyed times where life flows seamlessly…then, suddenly, found yourself frustrated, overwhelmed or emotionally distraught – then unable to get back to "flow?"
Let's push the PAUSE button!
Join us on November 27, as you immerse yourself in a world of complete Relaxation, while we unveil ancient cultures and civilizations that practice healthy habits and techniques that managed to transform ignorance to wisdom or enlightenment and suffering into a contributing factor to life and success.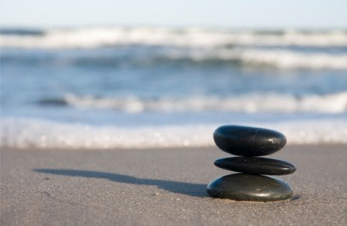 After this one day tour, you will learn how to activate your inner strength and regain peace, as your predominant way of being…no matter what is going on in your life, your family, your relationship, your business or your job…
This one day tour includes the following:
Mystery Tour to one of the Buddhist Temples
This one-day event will take you on a Mystery Tour to one of the most pristine and sacred Buddhist temples. You will be on a journey of self-discovery and learning the roadmap of peace, happiness and loving kindness.
Discover the miraculous powers of Chi Gong with Master Teresa Yeung
Be in charge and start with moving the energy inside your body. Proper use of Chi Gong releases frustration, anger, fear, worry, sadness and shame by balancing your energy, you attract good energy, good people, and more..
Discover how meditation can help you to focus your mind and achieve peace even in the most adverse conditions, as well learn the correct posture, there is a science behind it.

Shift your mindset and embrace change - discover a method of training your mind in ways that improve your ability to handle situations, overcome obstacles and find the happiness all beings deserve and can attain. Learn the WWW. Concept.
Guest Speaker: A very special Monk
Through her we discoverd that "suffering" is no longer a negative word. "Suffering is our teacher, our strength, our factor of success and what makes us admirable. Suffering is like asphalt, which once pressed hard into the ground, becomes a firm path for travellers. Suffering is like gold, which must be subject to extreme temperature to become refined and pure."
Imagine ...to learn how to turn all the negative words into positive wisdom ...
Have your questions answered and learn the Road Map to Inner Peace, Happiness and Loving Kindness.
Traditional Silent Lunch - we all eat in silence
Transportation - from and back to the meeting point in Toronto.
PICK UP- YORK MILLS SUBWAY STATION 9:00am NE CORNER OF YONGE & YORK MILLS . Find Starbucks and washrooms inside the office tower. Wait facing Yonge Street.
For those that drive you can park your car right across from the pick up location.
Experience and practice inner peace and happiness, as you deepen your relationships, grow your business, and most importantly be in charge of your thoughts and destiny!
Limited seats available!
What we can guarantee, you will feel different at the end of this magical day!
We look forward to welcoming you on this spiritual journey.
Questions? - Contact us at 416. 876. 7664