Heading to Elora's Riverfest - Jim Bryson, Kalle Mattson & Natalie Lynn are building anticipation with "Road To Riverfest"
About this event
Jim Bryson is is a Canadian singer-songwriter/producer/music maker from the Ottawa area who has been making music and recordings since long before the internet became popular. He has released five critically acclaimed solo albums, including 2010's The Falcon Lake Incident (a collaborative effort with Winnipeg wonders The Weakerthans) and 2016's Somewhere We Will Find Our Place, which made many a year-end list here in Canada, notably Macleans and CBC Music Top 100 songs (two songs on list). His Tired of Waiting EP arrived in September 2018, and was followed in April 2019 by the new single, "Better On Drugs".
In recent years, Jim has been recording and producing records for artist from all over in his Fixed Hinge Studio he built in 2013. Some names of note Jim has worked with include Oh Susanna, Little Scream, The Skydiggers and Kalle Mattson. Oh, and just cause you are asking — Jim also enjoys riding in the musical sidecar, having played and toured with Kathleen Edwards, The Weakerthans and The Tragically Hip.
"One of Canadian music's best kept secrets." – No Depression
•
Kalle Mattson began recording his Bob Dylan, Wilco, and Weakerthans-inspired folk-rock songs at the age of 17. He issued his debut long-player, Whisper Bee, in 2009, followed by the critically acclaimed, Howie Beck-mixed Anchors in 2011, the latter of which resulted in a pair of Northern Ontario Music Award wins for Album of the Year (Group) and Songwriter of the Year.
An EP, Lives in Between, arrived in 2012 and yielded two viral videos in "Waterfalls" and "Thick as Thieves". It was followed in 2014 by Mattson's third full-length studio album, the Polaris Music Prize-nominated Someday, The Moon Will Be Gold, which was inspired by his hometown on the Canadian/U.S. border and the death of his mother five years prior. 2015 saw the release of a new EP, Avalanche, which Mattson described as a mini-LP concerning the twenty-something miasma of "anxiety, nostalgia, the past, the future."
On his new album Youth. (featuring . the lead single "Once"), Kalle Mattson set out to make a coming-of-age album about the in-between days of post-adolescence and pre-adulthood. "It's about when dreams become your regrets, your friends become strangers, your first love becomes your first loss, and you become truly nostalgic for the first time," says the 27-year-old Ottawa songwriter, who grew up in Sault Ste. Marie, a small Northern Ontario border town between two Great Lakes. Sonically, Youth. is caught between worlds as well: the stark acoustic demos Mattson recorded in his bedroom, and the glossy electronics that producer Colin Munroe (Sky Ferreira, Kendrick Lamar) brought to the project. Mattson got a lot of international attention for his award-winning 2015 video "Avalanche", in which he inserted himself into his favourite album covers, but with Youth. he's become the star of his own show.
•
Natalie Lynn is connecting the dots between pop sensibility, indie style, and rock fervour for a sound that is equal parts modern and nostalgic. Her energetic stage presence and unwavering vocal and guitar chops are driven by hook-heavy songwriting and lush arrangements. Inspired by the '80s and reflecting influences such as Stevie Nicks, Haim and The 1975, Natalie's debut single "One" (produced by Lynn with John Mullane and Ryan Worsley) is available on all streaming and downloading platforms.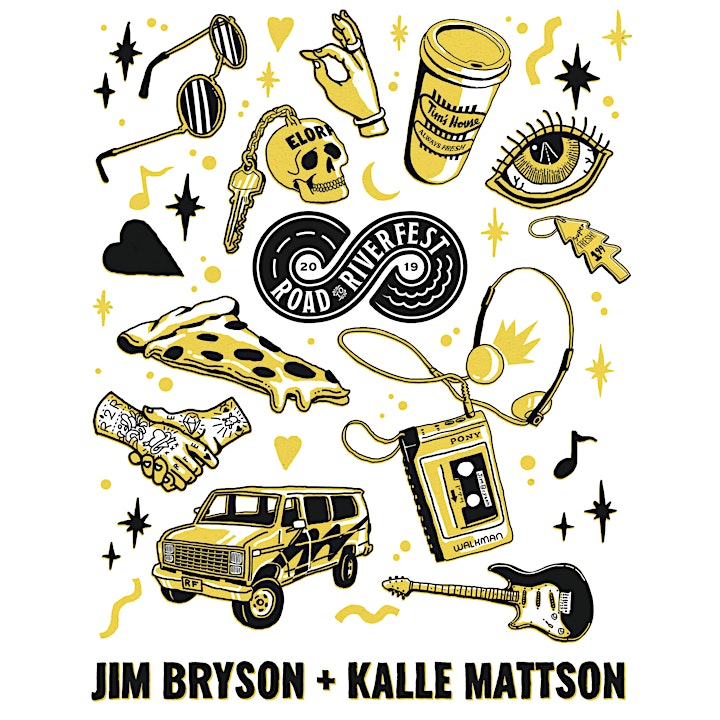 Performers
Date and time
Location
Organizer of Road To Riverfest: Jim Bryson, Kalle Mattson, Natalie Lynn