Workplace Safety & Prevention Services will talk about the province's three-step plan for reopening.
About this event
Learn about the Roadmap to Reopen, the province's three-step plan to safely and gradually lift public health measures based on ongoing progress of provincewide vaccination rates and improvements of key public health and health care indicators.
In this webinar Lori Shepherd, Adina Croitoru and Bill Chen will also review, internal responsibility system, hierarchy of controls, safety plan development, and tools and resources.
About the Presenters:
Lori Shepherd is an Account Representative (Small Business) with Workplace Safety & Prevention Services. With more than twenty-five years in the field of occupational health and safety, Lori connects with small businesses and communities in Ontario, to share simple safety solutions. She has facilitated numerous webinars for community partners and associations. Bill Chen is an Account Representative (Small Business) with Workplace Safety & Prevention Services. His job is to reach out to small businesses and community organizations across GTA and provide free resources in health and safety. Bill also delivers health and safety awareness presentation to co-op students and newcomers.
Adina Croitoru is the Small Business Program Specialist with the Occupational Health and Safety Branch in the Ministry of Labour, Training and Skills Development. Her role includes providing interpretation of Health and Safety legislation and regulations and presents the Ministry position on small business health and safety issues. One of her achievements is the Small Business Outreach Project, with over 11,000 small businesses across the province visited in 2019 by the ministry's summer students.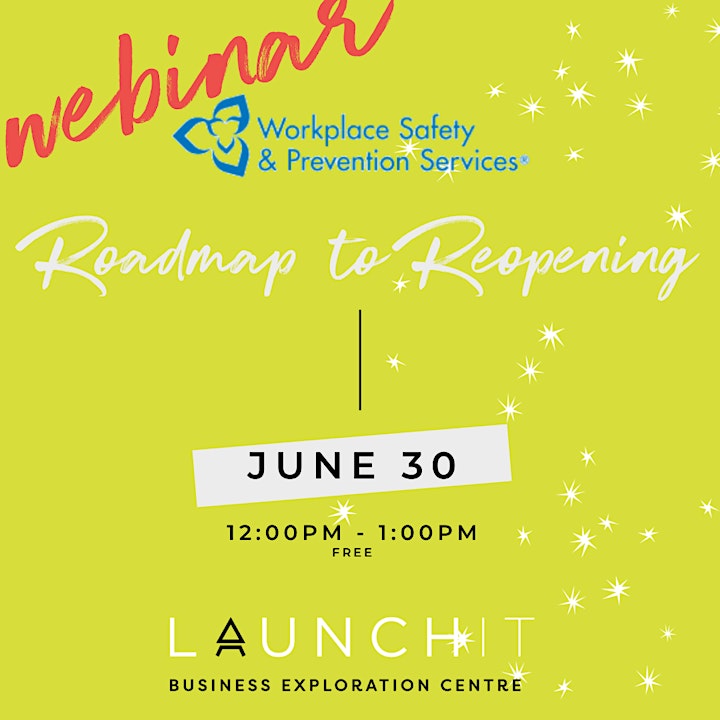 Organizer of Roadmap to Reopening
LaunchIt Minto strives to assist new businesses to start, grow and succeed in a creative environment.  LaunchIt Minto provides an excellent training and mentorship program educating both new and local established business owners on a wide range of business strategies.  As well as affordable office spaces on a monthly or occasional basis.

If you are thinking of starting or growing a business, we can help!  LaunchIt Minto services and Business Flight Program is available to ALL businesses.